QUICK SEARCH
What Tickets do You Need?
Broadway Events in Ashburn:
Broadway Buzz
Broadway.com #LiveatFive with Lilli Cooper of Tootsie
Lilli Cooper stops by Broadway.com HQ to chat about Tootsie and more with Ryan Lee Gilbert.
---
Tickets Are Now on Sale for Tony Nominee Joe Iconis' New Musical Broadway Bounty Hunter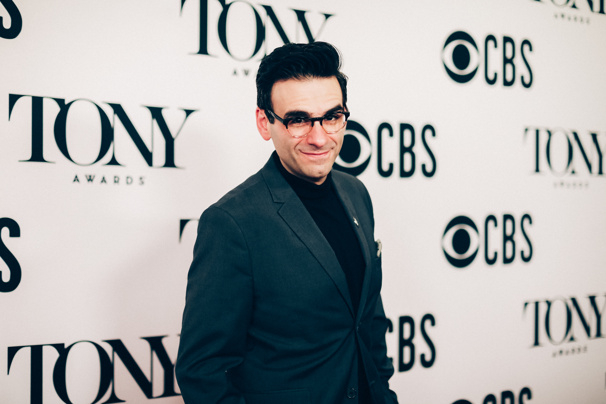 Tickets are now on sale for the off-Broadway premiere of Broadway Bounty Hunter, a new musical comedy featuring an original score by 2019 Tony nominee Joe Iconis (Be More Chill), slated to arrive at off-Broadway's Greenwich House Theater this summer. Jennifer Werner will direct and choreograph the production, set to begin previews on July 7 and open on July 23 for a limited run through September 15. Annie Golden will star in the title role.

With a book co-written by Iconis, Jason SweetTooth Williams (also of Be More Chill) and Lance Rubin, inspired by the exploitation movies of the 1970s, Broadway Bounty Hunter follows Annie, a down-on-her-luck actress of a certain age who is asked to become a bounty hunter and capture a South American drug lord. The musical chronicles a woman's journey to find her inner strength and true badass identity—and save the theater.

The cast also includes two-time Tony nominee Brad Oscar (Something Rotten!) as Mac Roundtree, Christina Sajous (SpongeBob SquarePants) as Claudine Machine/Janessa, Alan H. Green (Charlie and the Chocolate Factory) as Lazarus, Emily Borromeo (School of Rock) as Shiro Jin, Badia Farha (School of Rock) as Sienna, Jasmine Forsberg (Love in Hate Nation) as Cortnie ...
---
Exclusive! Grace McLean Sings from Her New Musical In the Green Ahead of World Premiere with LCT3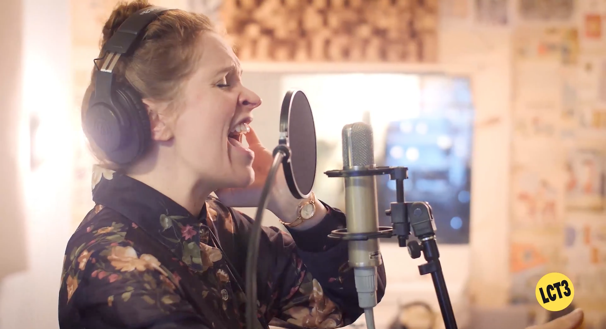 We're counting down the days till the debut of In the Green, a new musical written by and starring Great Comet standout Grace McLean, set to make its world premiere with Lincoln Center Theater's Obie-winning LCT3 program next month.

In the Green tells the origin story of one of Medieval history's most powerful and creative women: Hildegard von Bingen (to be played by Rachael Duddy, Ashley Pérez Flanagan and Hannah Whitney). Before she became a healer, a composer, an exorcist and finally a saint, she was a little girl locked in a cell with her mentor, Jutta (McLean).

Before previews begin on June 8, Broadway.com is exclusively debuting a music video featuring multi-talented creator and star McLean singing out while operating a looper, which she will do at every performance. Give the video a watch below and make your plans now: In the Green is slated to play a limited run through August 4 at the Claire Tow Theater.

---
The Prom's Tony-Nominated Director Casey Nicholaw on Refraining from 'Sneak Attacks' & More
Director/choreographer Casey Nicholaw just earned his 11th Tony nomination for directing the seven-time Tony-nominated new musical The Prom, which he also choreographed. "I have a shelf with all of the nomination plaques," Nicholaw said to Paul Wontorek in a recent interview on Broadway.com's #LiveAtFive. "I had perfect room for 10 and the shelves aren't tall enough for another one. I put my 11th on top of another one. It unnerves me looking at it, honestly."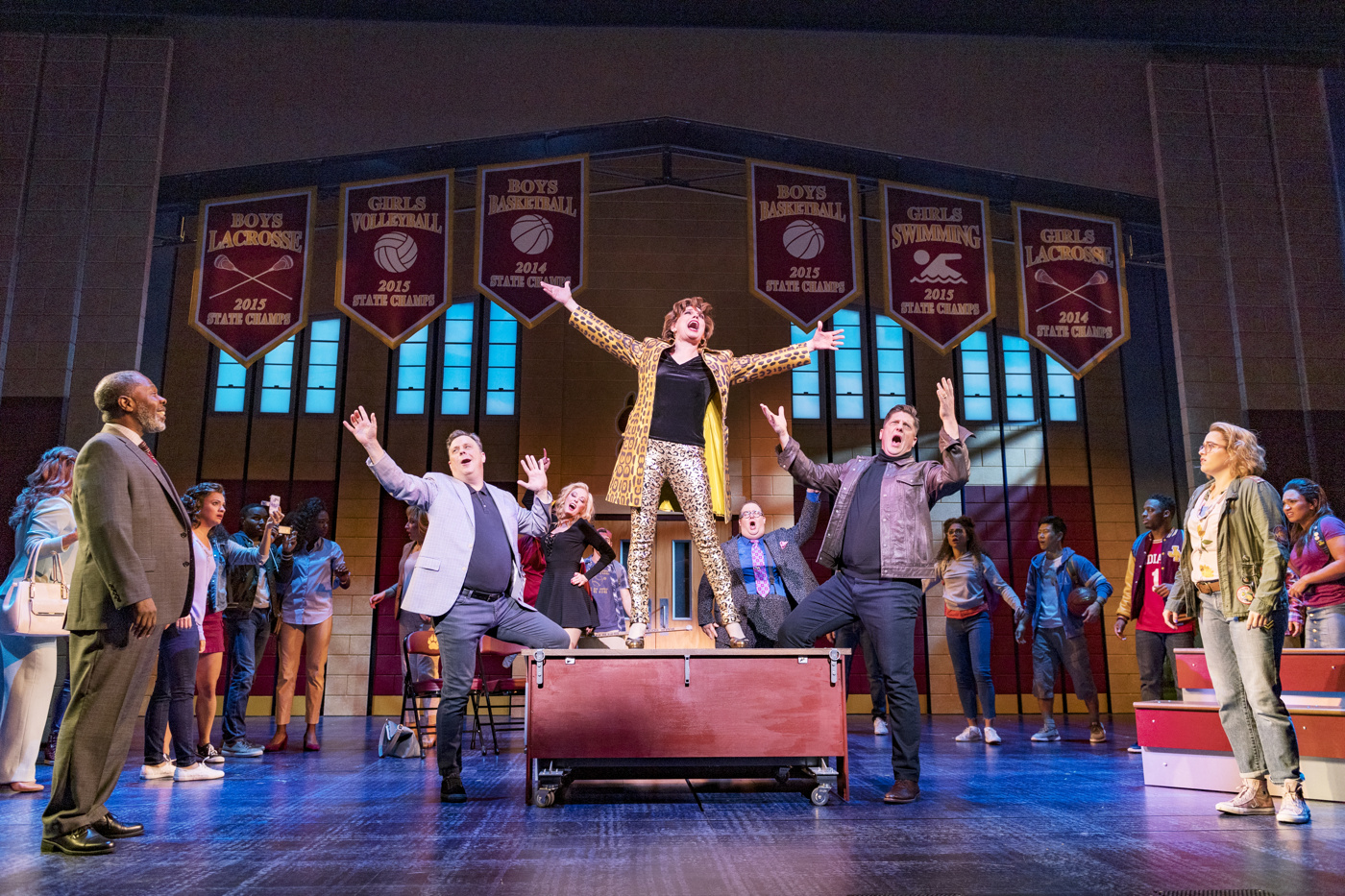 Previously winning a Tony for his direction of the long-running The Book of Mormon, The Prom has become Nicholaw's fourth currently-running show on Broadway joining Mean Girls and Aladdin. "Usually when theres a milestone or cast changes I drop in," Nicholaw said about how often he visits his productions. "Sometimes I go see a show and I have to have an emergency rehearsal the next week to get everyone back on track, but I love to see everyone and go backstage and say hi. I don't like to do sneak attacks."
When it comes to The Prom, Nicholaw has seen it go through several changes since its world premiere in ...
---
Odds & Ends: Ari'el Stachel & Noah Galvin to Star in LGBT Romance Podcast The Two Princes & More
Here's a quick roundup of stories you might have missed today.

Ari'el Stachel & Noah Galvin to Co-Star in LGBT Romance Podcast The Two Princes
A new fiction podcast has recruited a cast of Broadway talents. Tony winner Ari'el Stachel (The Band's Visit) and current Waitress star Noah Galvin will star in the youth and LGBTQ-focused fiction show The Two Princes, due to drop just in time for pride month on June 4. Written by Kevin Christopher Snipes and directed by Mimi O'Donnell, the series follows Prince Rupert (Galvin) as he sets out to break the mysterious curse that's destroying his kingdom. He's ready to face whatever dastardly villain or vile monster stands in his way, but what he isn't prepared for is the bewildering new set of emotions he feels when he meets the handsome Amir (Stachel), a rival prince on a quest to save his own realm. Forced to team up, the two princes soon discover that the only thing more difficult than saving their kingdoms is following their hearts. Joining Stachel and Galvin in the voice cast is two-time Tony winner Christine Baranski, Tony winner Laura Benanti, two-time Tony nominee Daphne Rubin-Vega, Tony nominees Richard Kind and Omar Metwally ...
---
Madeline Michel of Virginia to Receive Tonys' 2019 Excellence in Theatre Education Award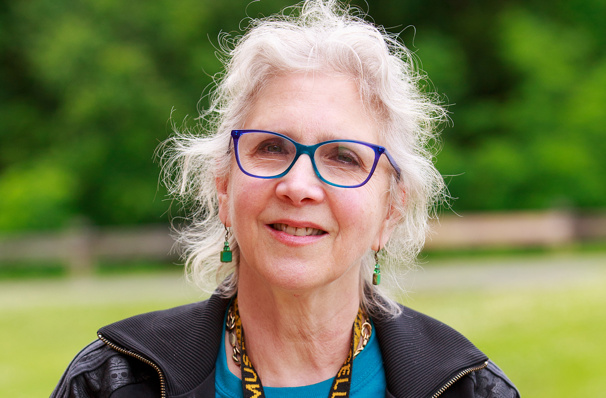 The Tony Awards have announced that Virginia educator Madeline Michel will receive the 2019 Excellence in Theatre Education Award. Michel is the theater director at Monticello High School in Charlottesville.

Michel's drama program took on a heightened resonance in 2017 when, in the aftermath of the Charlottesville rally, Michel and her students used theater to address racial inequality, elevating and leading the conversation for a wounded community.

The fundamentals of Michel's curriculum are student playwriting, productions that engage a diverse cast and crew, and community service. The Monticello High School Drama Department has also raised thousands of dollars annually for local charities and to fund college scholarships for economically challenged students.

"This program is not about me, because it has to be about my students," said Michel. "They are our future. They are the people that are going to change the world and make it better. These are the kids who give me so much hope in some very dark times."

The Excellence in Theatre Education Award was co-founded in 2014 by the Tony Awards and Carnegie Mellon University to recognize top K-12 drama teachers and to celebrate arts education.

Michel will receive her award at the 73rd Annual Tony ...
---
Backstage at Hadestown with Eva Noblezada, Episode 3: Bake for Me
Hadestown star Eva Noblezada offers up more backstage shenanigans, a trip to Live with Kelly and Ryan and alternate lyrics to "Wait for Me."
---
They Know All About Live Action! Watching the Disney Movie Redo With the Broadway Stars of Aladdin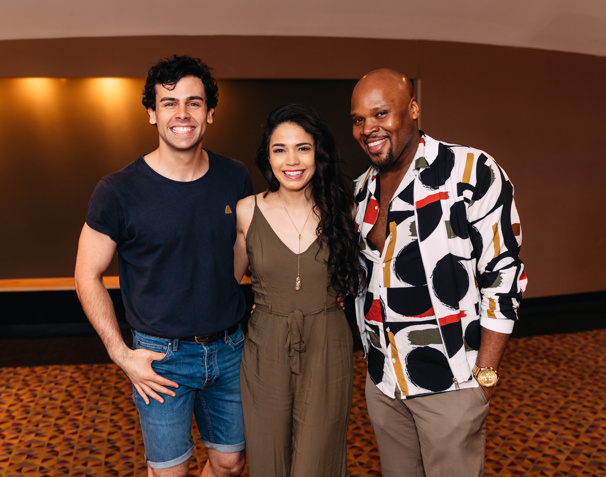 Fans of the classic 1992 Disney animated movie musical Aladdin have been gearing up for the live action remake since it was announced last year. Who wouldn't be excited for this redo, especially after the tremendous success of 2017's Beauty and the Beast? For the return to Agrabah, director Guy Ritchie was put at the helm, with rising screen stars Mena Massoud and Naomi Scott playing Aladdin and Jasmin, alongside Will Smith as the (fully blue, very buff) Genie.
Keep in mind, however, that there's been a live action version of Aladdin on Broadway, playing out eight times a week on the stage of the New Amsterdam Theatre for the past five years. Broadway.com met up with the hit show's current Aladdin, Jasmine and Genie—Ainsley Melham, Arielle Jacobs and Michael James Scott—to catch a screening of the new film and get their exclusive reactions once the credits rolled.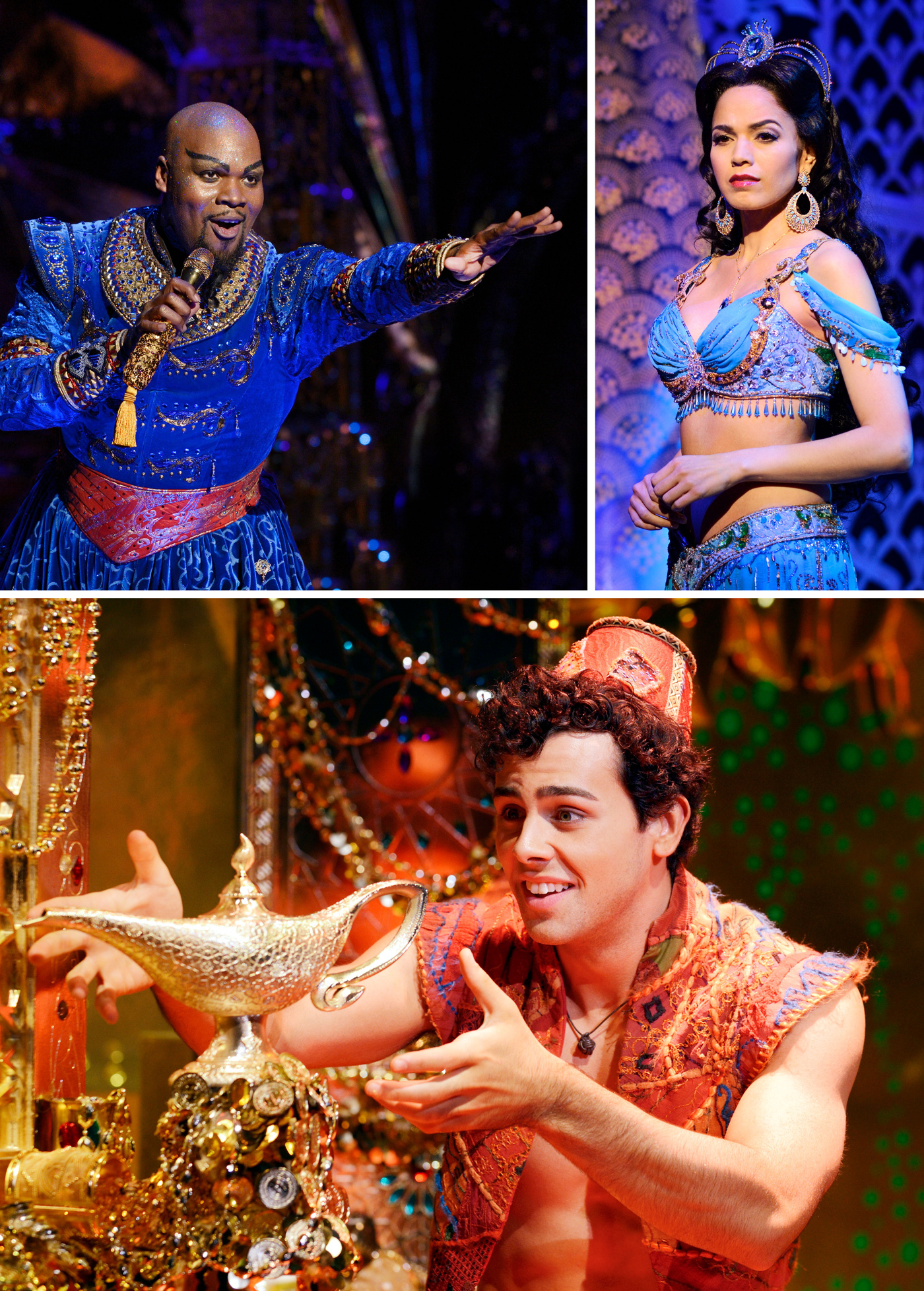 The first thing the stars took from seeing the world of Aladdin onscreen was inspiration, which they said they'd use to fuel their stage performances later that night. "I got a lot of great visuals from the marketplace and ...
---
Mojada, Luis Alfaro's New Play Inspired by Medea, Sets Full Casting at Public Theater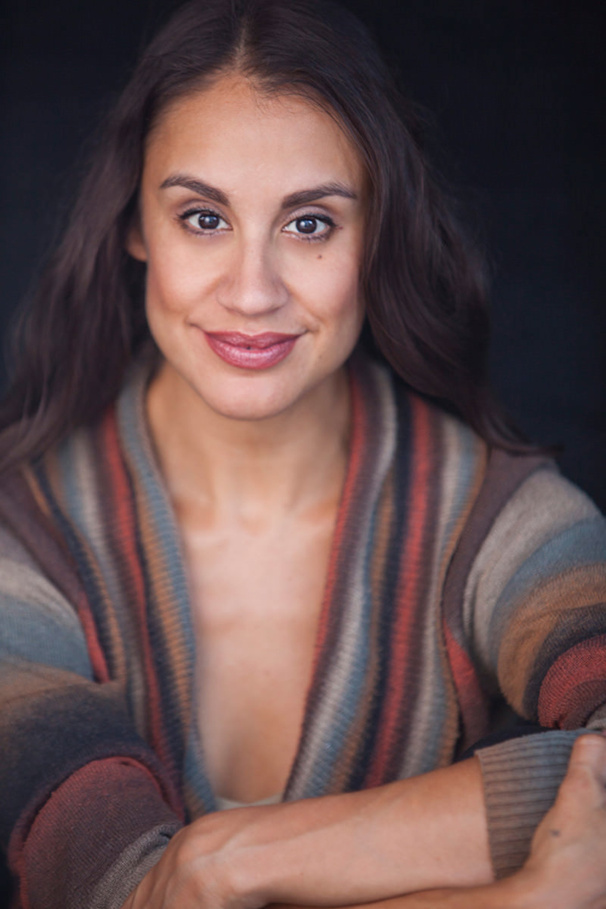 Casting is complete for Mojada, a new play by Luis Alfaro (Oedipus El Rey) based on Medea, set to appear at off-Broadway's Public Theater this summer. The previously announced New York premiere, directed by Chay Yew (Oedipus El Rey), will begin previews on July 2 and officially open on July 17.

The cast will include Sabina Zúñiga Varela (Bordertown Now) as Medea, Benjamin Luis McCracken (Extremely Loud and Incredibly Close) as Acan, Vanessa Aspillaga (Amy and the Orphans) as Josefina, Alex Hernandez (A Midsummer Night's Dream) as Jason, Ada Maris (In a Pig's Valise) as Armida and Socorro Santiago (Unfinished Women) as Tita.

Inspired by the Ancient Greek story of Medea, the work follows a young Mexican mother (Varela) who gives up everything to bring her son (McCracken) to America, only to find America demands even more.

The new play will feature scenic design by Arnulfo Maldonado, costume design by Haydee Zelideth, lighting design by David Weiner, sound design by Mikhail Fiksel and projection design by Stephen Mazurek.

Mojada is scheduled to play a limited engagement through August 11.
---
Magic Mike Musical Cancels World Premiere Run in Boston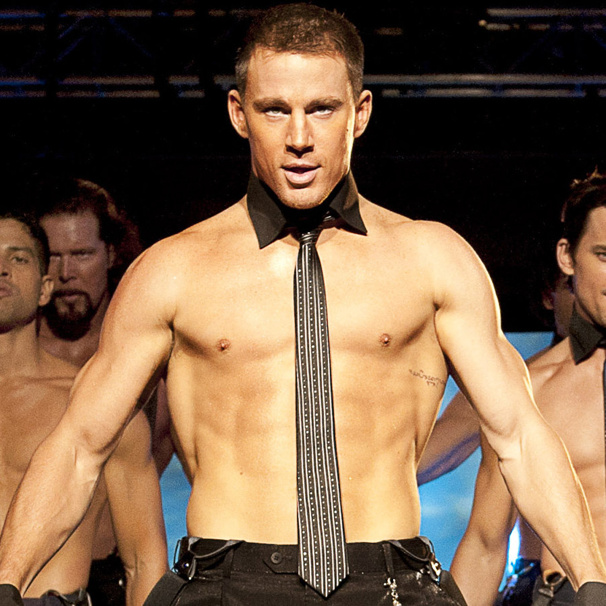 The highly anticipated world premiere staging of the new musical Magic Mike has been scrapped. The show had initially been announced to play Boston's Emerson Colonial Theatre from November 30, 2019 through January 5, 2020. According to a press representative, producers feel the musical is not yet ready for production.

Book writer Roberto Aguirre-Sacasa and songwriters Tom Kitt and Brian Yorkey exited the production earlier this month due to creative differences. Director Trip Cullman and choreographer Camille A. Brown remain at the helm of the new musical, which initially was to feature a new story set before the movies Magic Mike and Magic Mike XXL.

Film star Channing Tatum, whose life experiences served as the basis for the screenplays, is one of the musical's producers.

Further information on the show's development is forthcoming.
---
Rockstar! The Broadway Association Honors the John Gore Organization's Lauren Reid & More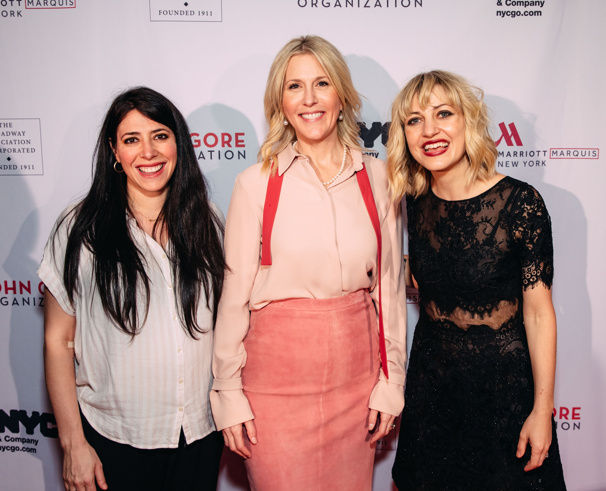 Congratulations are in order for John Gore Organization's Lauren Reid, who was honored at the Broadway Association's annual luncheon on May 22. Reid, who is the Chief Operating Officer of JGO (Broadway.com's parent company), received the Rockstar Leadership Award for Theatre along with NYC & Company Executive Vice President Kelly Ann Curtin. They were recognized for their work promoting New York City's travel, tourism, arts and culture scenes across the country. Last year's honorees included Mayor David N. Dinkins and Former NYC Council Speaker Peter Vallone Sr. also attended the event at the Marriott Marquis, which featured performances from Anaïs Mitchell's Tony-nominated Hadestown and the upcoming Alanis Morissette musical Jagged Little Pill.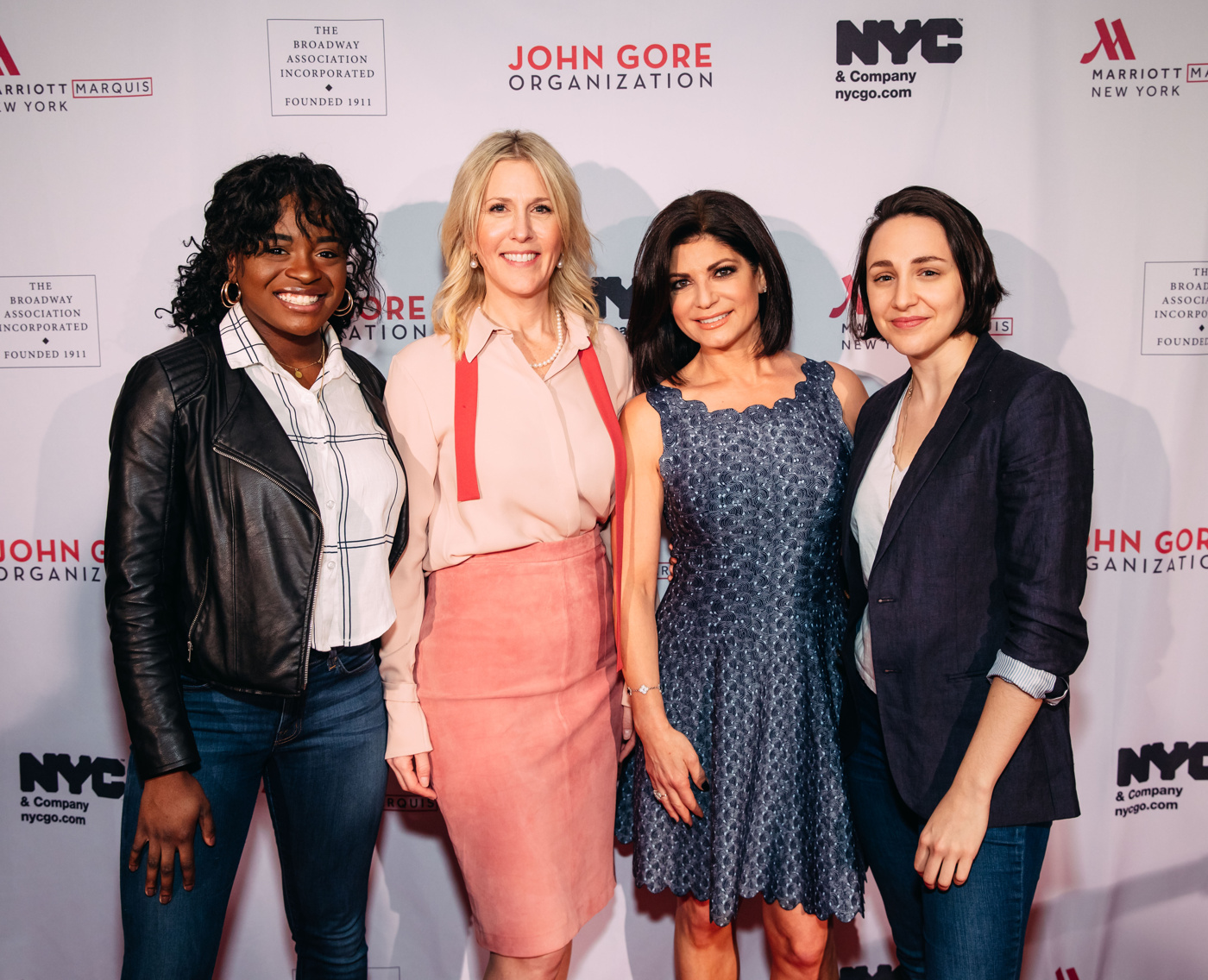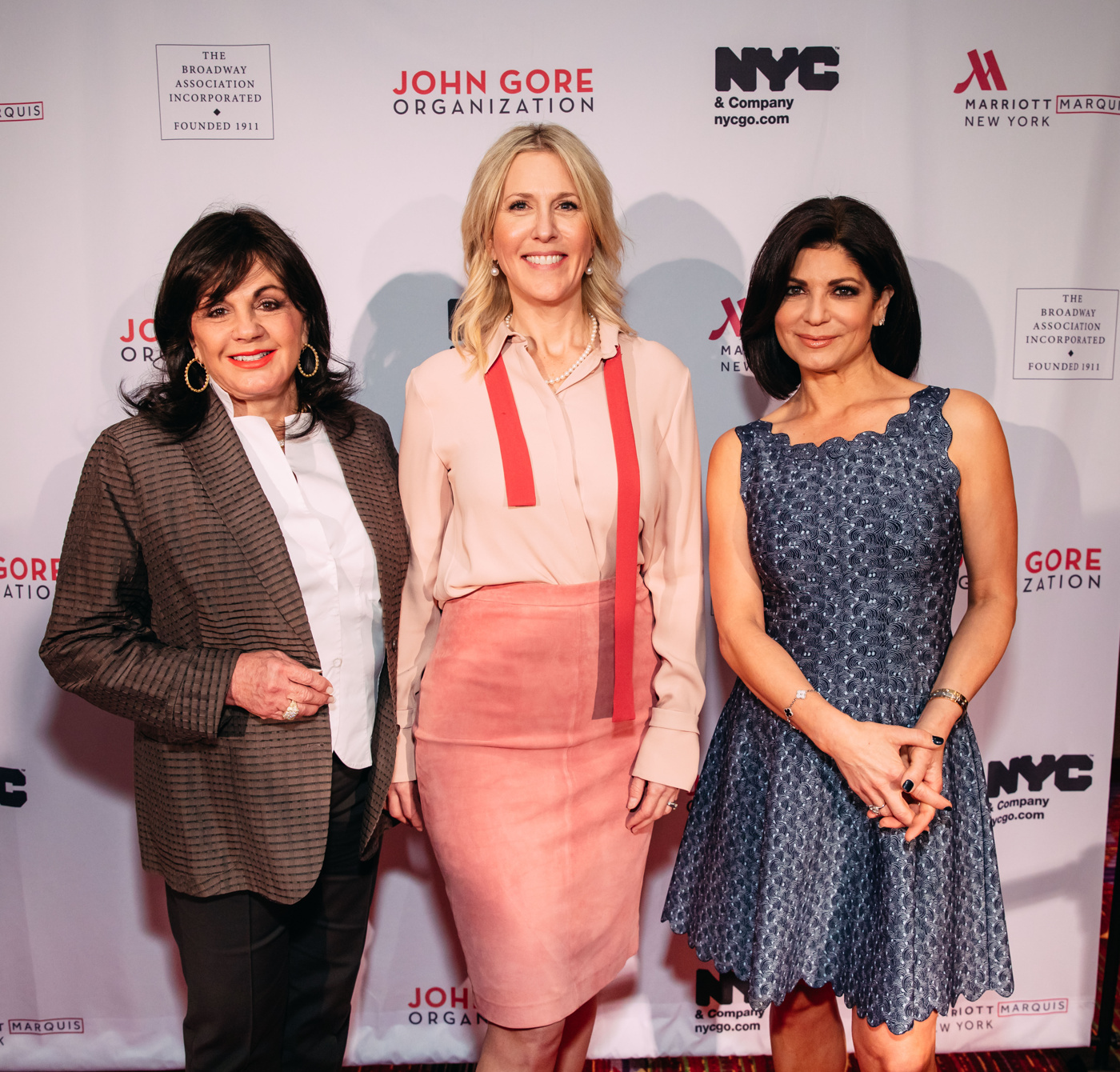 ---
Mary-Louise Parker to Star in Adam Rapp's Broadway-Debut Play The Sound Inside
Mary-Louise Parker is returning to the Great White Way. The Tony- and Emmy-winning actress will headline The Sound Inside, a new play by Pulitzer finalist Adam Rapp, who will make his Broadway debut with this production. Tony winner David Cromer (The Band's Visit) will direct the New York premiere, set to begin previews on September 14, 2019 and open on October 17 for a limited run through January 12, 2020 at Studio 54. Will Hochman (Dead Poets Society) will co-star.

The Sound Inside follows Bella Baird (Parker), an accomplished professor at an Ivy League university who prizes her solitude. But when she faces a challenge she cannot tackle alone, she allies herself with a brilliant and mysterious student, Christopher (Hochman).

Most recently seen on Broadway in Heisenberg, Parker won a Tony Award for Proof and an Emmy Award for Angels in America. Her Broadway credits also include Tony-nominated turns in Prelude to a Kiss and Reckless as well as roles in The Snow Geese, Hedda Gabler and Bus Stop.

Rapp is a Pulitzer finalist for Red Light Winter, a play which also earned him an Obie Award as well as Outer Critics Circle and Lortel nominations. His other works include The Purple Lights of ...
---
Stars Step Out to Celebrate Producer Tom Kirdahy's Robert Whitehead Award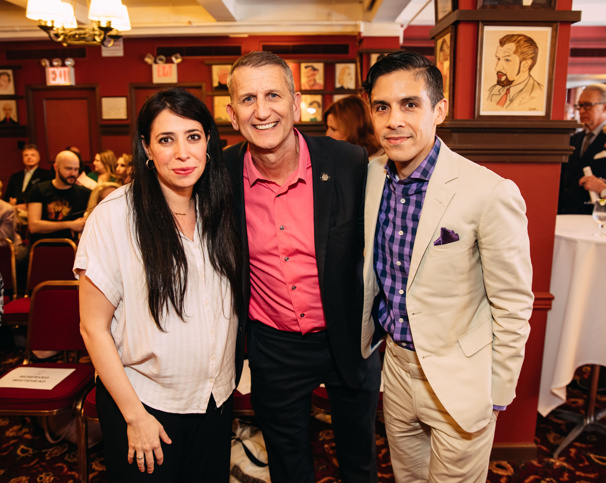 Tom Kirdahy, the Broadway producer behind shows like Frankie and Johnny in the Clair de Lune, Hadestown, Bandstand, Anastasia, It's Only a Play, Ragtime and more, received the Robert Whitehead Award for Outstanding Achievement in Commercial Theater Producing on May 22 at Sardi's. Stars and creatives of the shows he has produced were in attendance to celebrate the honor, which commemorates the Tony-winning career of the late producer Robert Whitehead.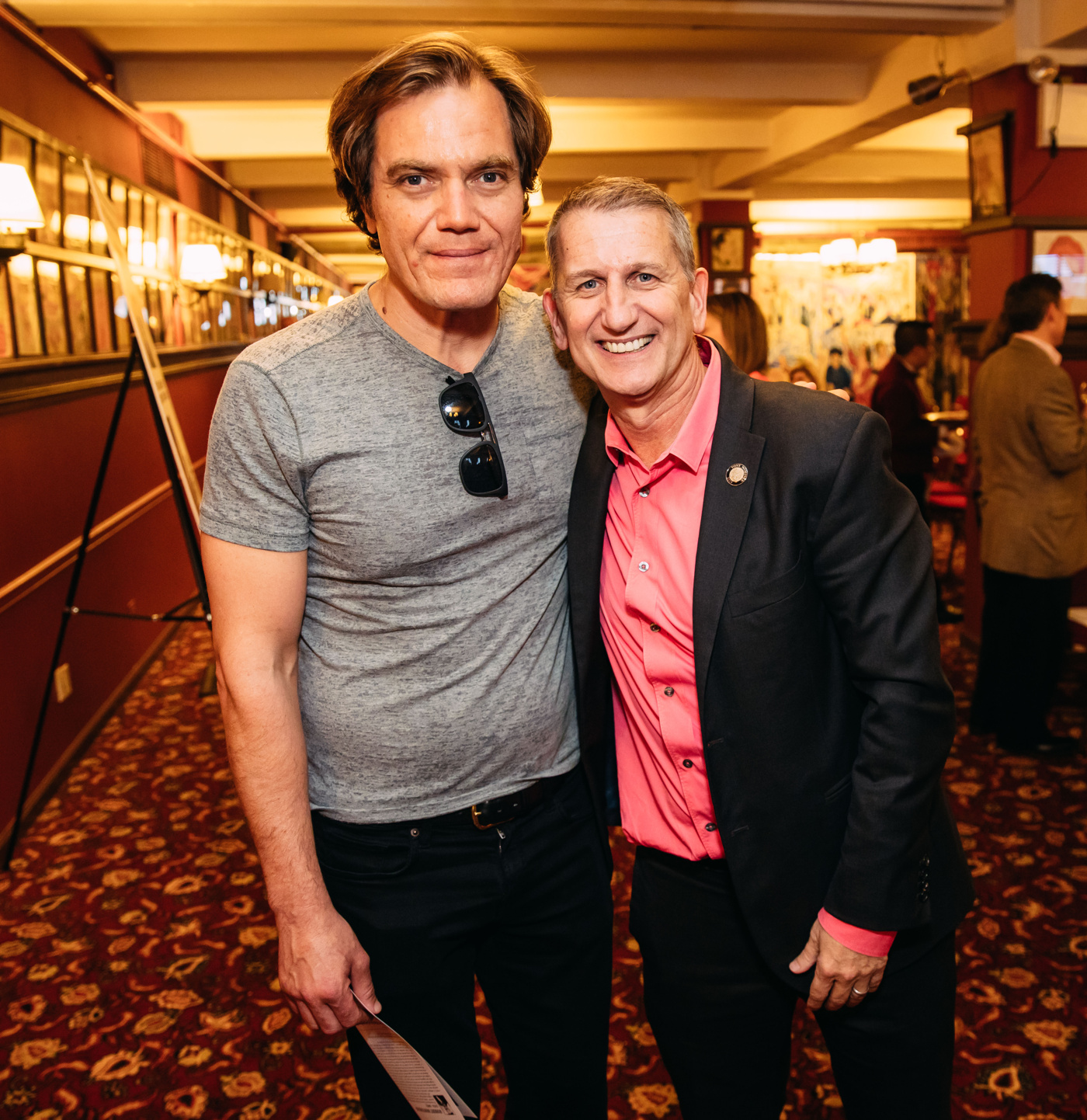 ---
Lauren Patten, Kathryn Gallagher, Elizabeth Stanley, Derek Klena & More Set for Jagged Little Pill on Broadway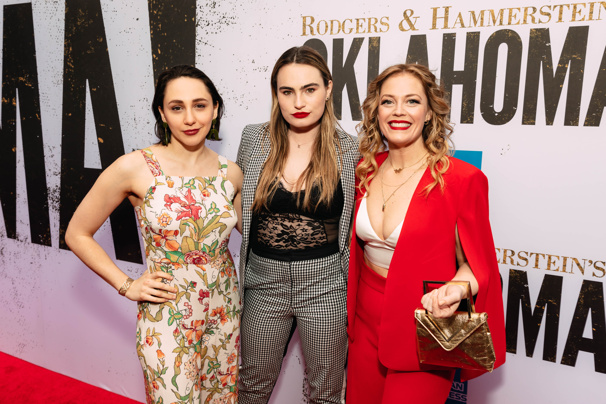 Casting has been announced for the Broadway premiere of the Alanis Morissette musical Jagged Little Pill. The previously announced production will play the Broadhurst Theatre beginning on November 3 ahead of a December 5 opening night. Tickets are now on sale.

Repeating their performances from the musical's world premiere at American Repertory Theater will be Lauren Patten (Fun Home) as Jo, Derek Klena (Anastasia) as Nick Healy, Elizabeth Stanley (On the Town) as Mary Jane Healy, Kathryn Gallagher (Spring Awakening) as Bella, Sean Allan Krill (Honeymoon in Vegas) as Steve Healy and Celia Rose Gooding in her Broadway debut as Frankie Healy.

Completing the Broadway company are Yeman Brown, Jane Bruce, John Cardoza, Antonio Cipriano, Ken Clark, Laurel Harris, Logan Hart, Max Kumangai, Heather Lang, Ezra Menas, Kelsey Orem, Nora Schell, Kei Tsuruharatani and Ebony Williams.

Directed by Diane Paulus and featuring a book by Diablo Cody with additional music by Glen Ballard, Mike Farrell and Guy Sigsworth, Jagged Little Pill tells an original story about a family grappling with uncomfortable truths about many of the urgent issues deeply affecting our communities and our world today. It is inspired by the themes and emotions laid bare in Morissette's Grammy-winning album ...
---
Kiss Me, Kate's Kelli O'Hara on Her Seventh Tony Nomination, Playing a 'Ballsy Woman' & More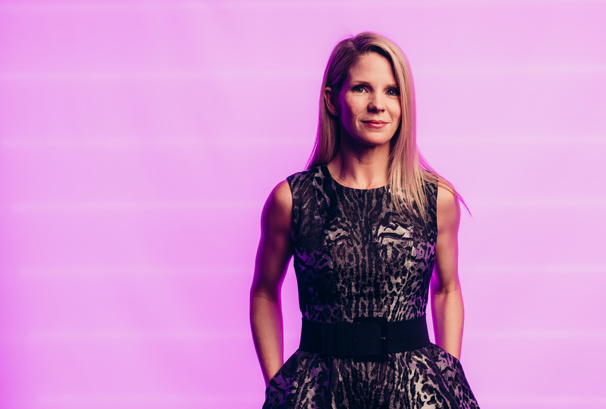 Tony winner Kelli O'Hara recently earned her seventh Tony nomination for her star turn in Kiss Me, Kate, which is also up for Best Revival of a Musical. "I do have a little corner wall of the Tony nomination certificates, but now it's all uneven," O'Hara joked with Paul Wontorek in a recent interview on Broadway.com's #LiveAtFive. "I didn't know about the Tony Awards growing up," the native Oklahoman said. "The biggest surprise in my life is that the Tonys have become such a big part of my career because I promise to God I would be right here, still doing any show they would let me do, without any award to inspire me. I came here to have that dream, and the dream was not the Tony Award. The dream was the work and the dream continues to be the work. I'm grateful as all get-out, but I will still be here any day you'll let me be."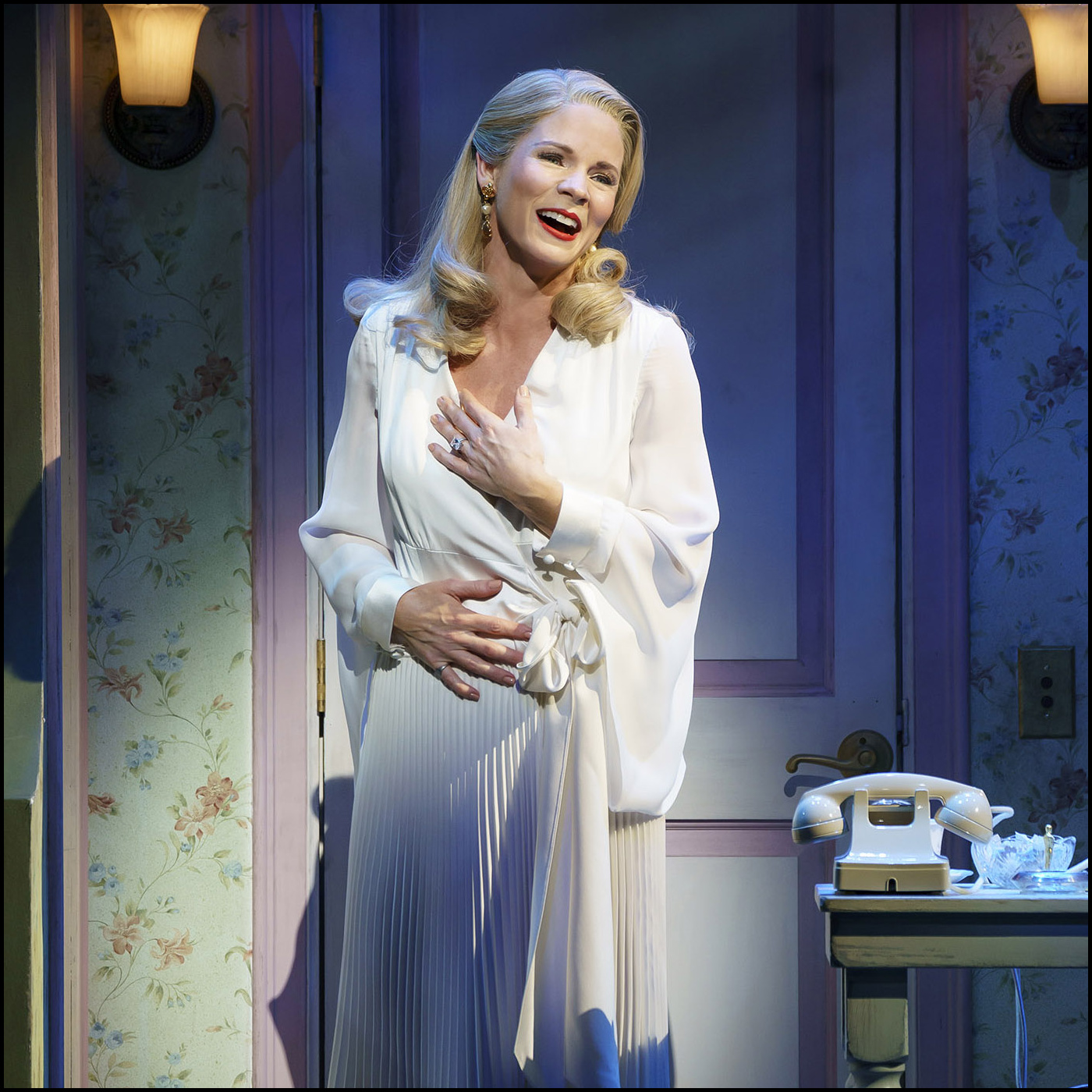 Along with O'Hara and the show's Best Revival nomination, Kiss Me, Kate was acknowledged for its choreographer Warren Carlyle and orchestrator Larry Hochman. "Hard work is my biggest aphrodisiac ...
---
Tootsie Star Santino Fontana on How Backstage Is Like a War Movie, His Costume Is Like Shawshank & More on Show People

Santino Fontana is known and loved for performances in Crazy Ex-Girlfriend, Cinderella, Act One, Hello, Dolly! and many more. Now the 2019 Tony nominee is wowing audiences as Michael Dorsey/Dorothy Michaels in the Broadway adaptation of the 1982 film Tootsie. Fontana kicked off his heels and stopped by Show People with Paul Wontorek to discuss bringing Tootsie to the Great White Way, his quick-change "pit crew" and awards season.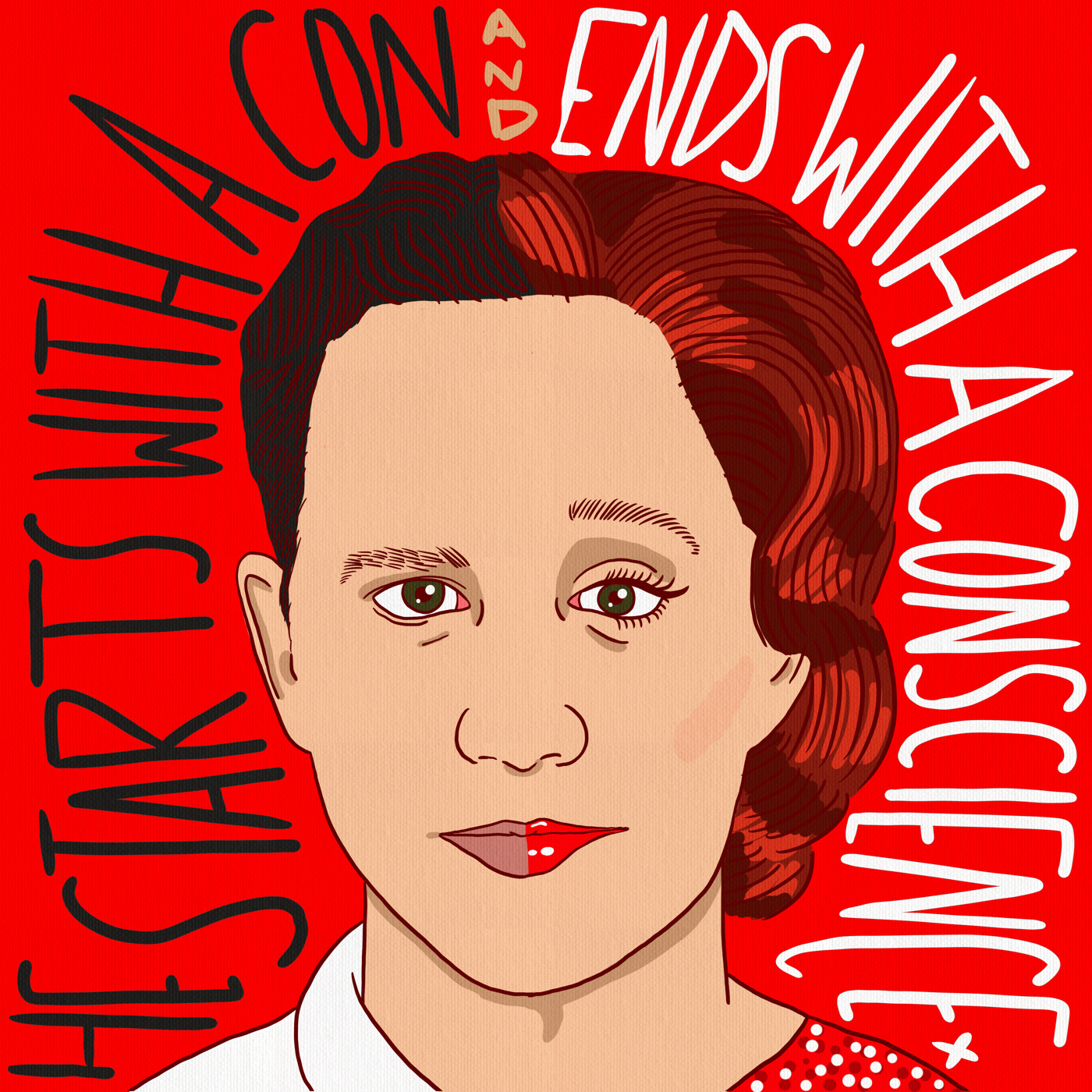 1. PLAYING DOROTHY FEELS LIKE A RESPONSIBILITY
"To be given the responsibility to play these people is a great one. I just wanted to make sure we did it right. It's great to be a part of something that's this flat-out funny. There's that quote, 'If you're going to tell people the truth, make them laugh or they'll kill you.' Art is to create conversation, so let's have it. I think everybody has a different definition of what drag is. Michael is trying to con people. He starts with a con, and he ends with a conscience."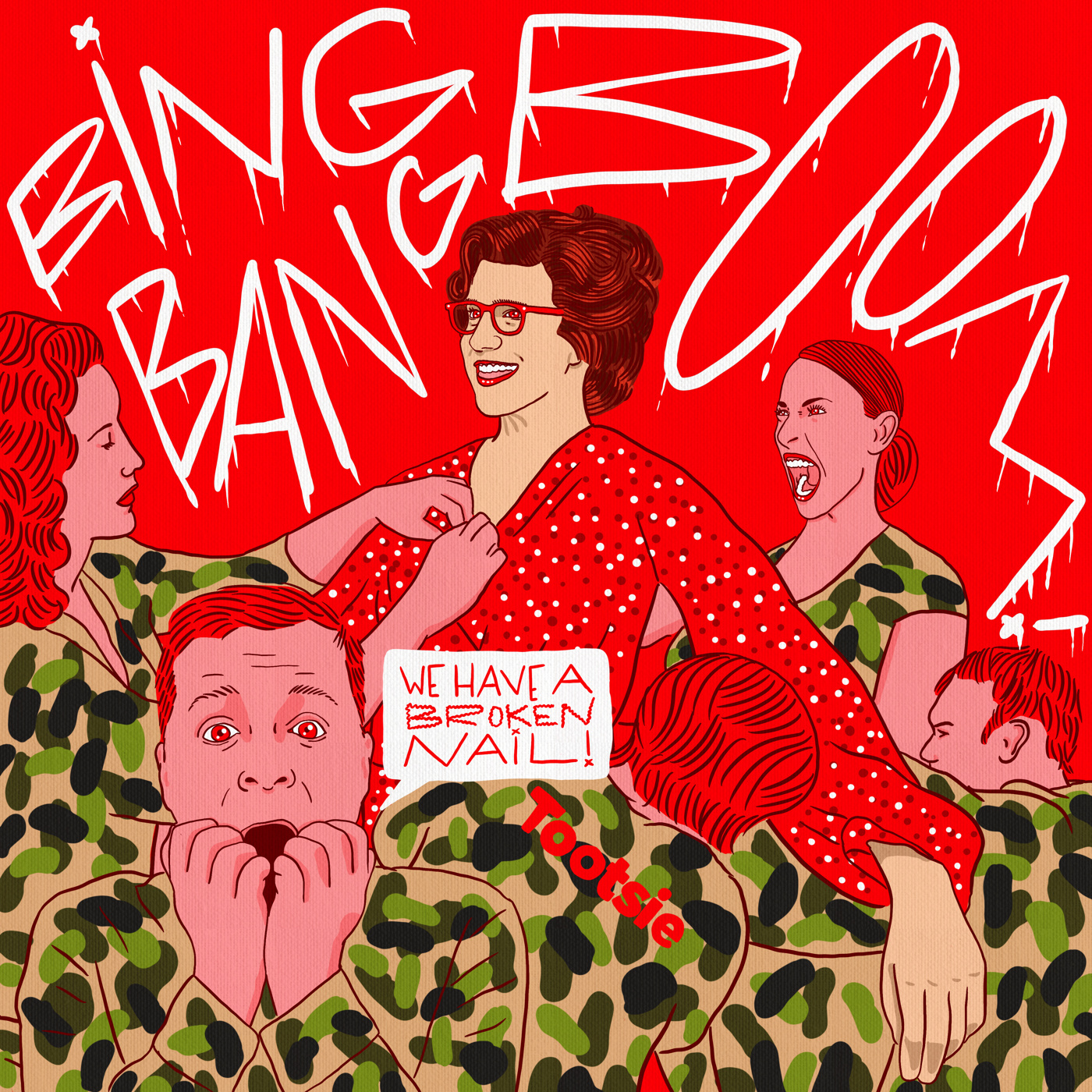 2. HIS GLAM SQUAD IS NO JOKE
"It's a pit crew. It's like a village with flashlights. We do fingernails. We do hair. We do makeup. We do glasses, lips, corset ...
---
Show People with Paul Wontorek: Santino Fontana of Tootsie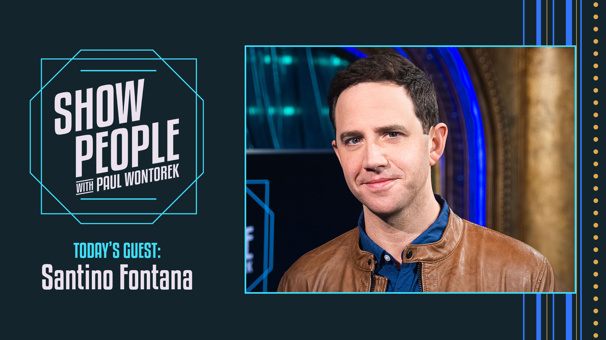 Tootsie Tony nominee Santino Fontana discusses bringing the beloved movie to the Great White Way, his quick-change "pit crew" and awards season.
---
Broadway.com #LiveatFive with The Prom Director and Choreographer Casey Nicholaw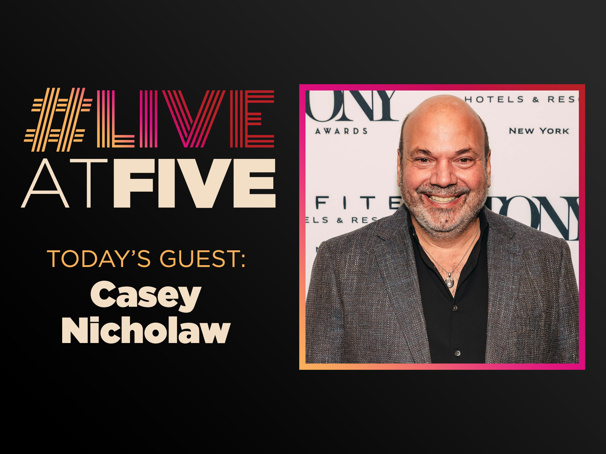 Director and choreographer Casey Nicholaw stops by Broadway.com HQ to chat about The Prom and more with Paul Wontorek.
---
Odds & Ends: Be More Chill's George Salazar to Perform at 2019 Drama Desk Awards & More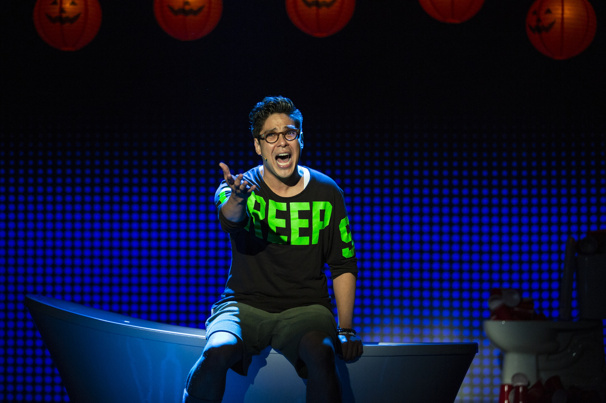 Here's a quick roundup of stories you might have missed today.

Be More Chill's George Salazar to Perform at 2019 Drama Desk Awards
The 2019 Drama Desk Awards have added more talent to an already star-studded night. George Salazar, a current Drama Desk nominee for his standout turn in Be More Chill, has been newly added to the list of performers set to sing out at the annual event, hosted by Michael Urie, taking place at Town Hall on June 2 at 8:00pm. Also slated to perform are Stacey Sargeant and Andrew R. Butler, stars of the Drama Desk-nommed musical Rags Parkland Sings the Songs of the Future, and Tony winner Lillias White, who will lend her voice to the In Memoriam portion of the evening. Drama Desk presenters will include Bertie Carvel, Billy Crudup, Joel Grey, Lesli Margherita, Lindsay Mendez, Jessie Mueller, Lynn Nottage, Phylicia Rashad and Ethan Slater. More performers and presenters will be announced soon. For a full list of 2019 Drama Desk nominations, click here.

Robin De Jesús, Jason Tam & More to Join Michael Urie for Pride Plays
A talented company of stars have been announced to take part in Pride Plays, a festival of play readings commemorating ...
---
Megan Hilty on the Future of Smash & Reuniting with Wicked Co-Stars for Her Live from Lincoln Center Concert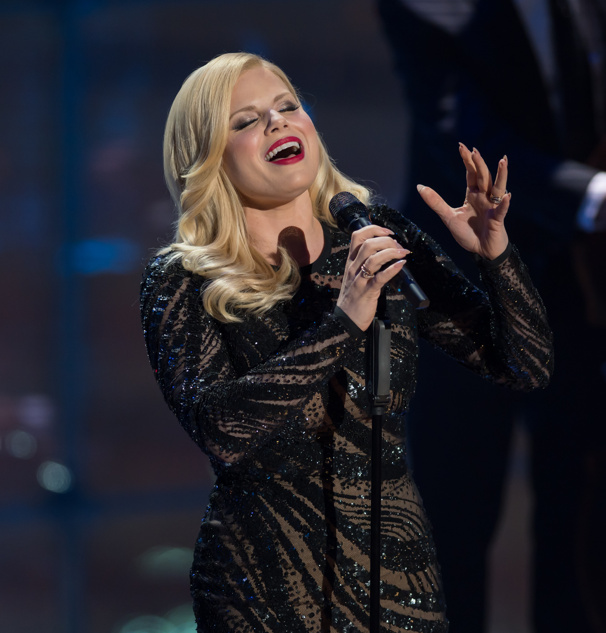 Megan Hilty has been doing concerts since the beginning of her career, and now fans will be able to experience her talent in a whole new way when her Live from Lincoln Center solo concert airs on PBS on May 24. "I was floored when I was added to the list of very prestigious people who have done this before me," Hilty said to Broadway.com. "When I started doing concerts, I was freaking out because I thought I had nothing to say. Once I realized that I could take the performance element out, my show should feel like you're in my living room and we're having fun, but not in a super presentational way. I can't pull that off; I'm too goofy."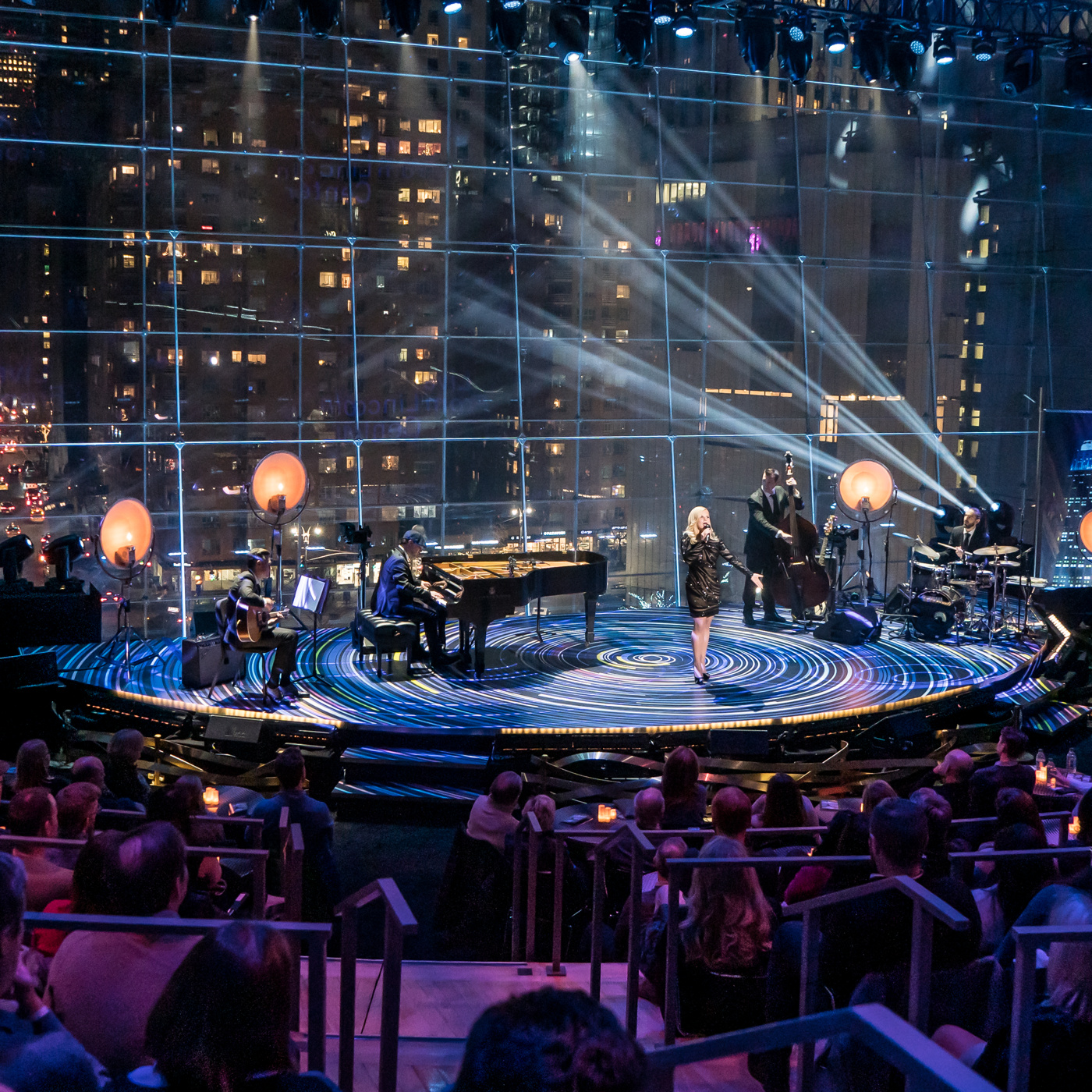 Tony-nominated for her turn in Noises Off, Hilty also appeared on Broadway in 9 to 5 and Wicked. "I knew I needed to have 'For Good' in the concert," she said. "That was really important because Wicked was such a huge part of my life and the women I worked with in that show are still a huge part of my life." During the concert, Hilty brings out ...