QUICK SEARCH
What Tickets do You Need?
Broadway Events in Ashburn:
Broadway Buzz
Kate Reinders Joins the Cast of Beautiful: The Carole King Musical on Broadway
Multi-talented stage star Kate Reinders takes on the role of Cynthia Weil in Beautiful: The Carole King Musical at the Sondheim Theatre beginning on October 19. Reinders replaces Kara Lindsay, who played her final performance on October 14 in advance of returning to the Wicked tour as Glinda.

Reinders' Broadway credits include Something Rotten!, Gypsy, Into the Woods, Meteor Shower, Good Vibrations, The Adventures of Tom Sawyer and Wicked, also as Glinda. She appeared in a national touring production of The Sound of Music.

Reinders joins a cast led by Abby Mueller as Carole King, Evan Todd as Gerry Goffin, Ben Jacoby as Barry Mann, Paul Anthony Stewart as Don Kirshner and Liz Larsen as Genie Klein.

With a book by Douglas McGrath, direction by Marc Bruni and choreography by Josh Prince, Beautiful features an array of songs from the catalogue of Carole King, Gerry Goffin, Barry Mann and Cynthia Weil.

Look back at Reinders' sit-down with Broadway.com Editor-in-Chief Paul Wontorek on Show People.


---
Tony Winner Judi Dench Set to Play Old Deuteronomy in Cats Movie
More casting has been announced for the highly anticipated movie-musical version of Andrew Lloyd Webber's Broadway smash Cats. Joining the cast is Oscar and Tony winner Judi Dench, who is set to play Old Deuteronomy, according to Deadline.
Dench earned a Tony Award for her turn in Amy's View in 1999. Her other Broadway credits include Twelfth Night and King Henry V. An Oscar winner for her role Shakespeare in Love, Dench has also been on screen in Mrs. Brown, Chocolat, Iris, Mrs. Henderson Presents, Notes on a Scandal and Philomena, all of which earned her Academy Award nominations. Interestingly, she was the first actress cast as Grizabella in the original London staging of Cats in 1981, but had to depart the production following an injury.
The Cats film will also star the previously announced Jennifer Hudson, James Corden, Ian McKellen, Taylor Swift, Laurie Davidson and Idris Elba. Additional casting is still to come.
Based on T.S. Eliot's Old Possum's Book of Practical Cats, the Tony-winning musical tells the story of the Jellicle cats and each cat's individual quest to be selected as the lucky one who will ascend to "the Heaviside Layer."
As previously announced, the Cats ...
---
Backstage at Pretty Woman with Samantha Barks, Episode 6: Musical Surprise
There are some musical surprises in the latest episode of Pretty Woman star Samantha Barks' Broadway.com vlog!
---
Broadway.com #LiveatFive with Kate Baldwin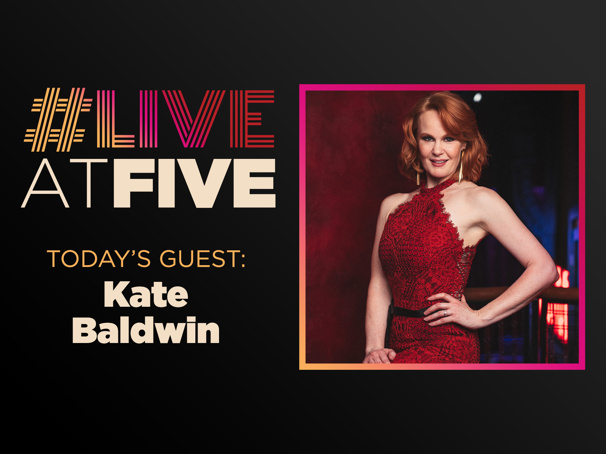 Kate Baldwin stops by Broadway.com HQ to chat about How Did You Get This Number?, her new show at Feinstein's/54 Below, and more with Beth Stevens.
---
I'd Rather Be Me! Broadway.com Again Named #1 Theater Press Outlet in Broadway League Report
Broadway.com is yet again the number-one press outlet for theater fans to find out information about the Great White Way, according to a newly released independent report by The Broadway League that analyzes the habits of theatergoers. Broadway.com outranks all other theater sources including television, newspapers and magazines and all the other theater-related websites.

Every year, the League surveys theatergoers to create an extensive report with the catchy title The Demographics of the Broadway Audience. In the just-released 2017–2018 report, which was based on completed questionnaires, 36.9% chose Broadway.com when asked the question "Where do you look for theater information?" The closest theater press outlet behind us came in at 18.5%.

Another piece of data of note in the latest demographics study is that the average age of the Broadway theatergoer came out at 40.6 years old, the lowest since 2000.

Thank you for making us number one…again!
---
Odds & Ends: Mamie Parris to Play Jane Austen in Reading of New Musical & More
Here's a quick roundup of stories you might have missed today.

Mamie Parris to Play Jane Austen in Reading of New Musical
Broadway veteran Mamie Parris (School of Rock) will portray the iconic author Jane Austen in an upcoming reading of the new musical Austen's Pride. Igor Goldin will direct the invitation-only readings, set to take place on October 19 at 1:30pm and October 22 at 2:00pm. Featuring a book, music and lyrics by Lindsay Warren Baker and Amanda Jacobs, Austen's Pride follows Austen as she transforms her rough draft into the beloved classic Pride and Prejudice. Joining Parris in the reading will be Bobby Conte Thornton (A Bronx Tale) as Fitzwilliam Darcy and Heather Botts (My Fair Lady) as Elizabeth Bennet, along with Delphi Borich, Karl Josef Co, Kaitlyn Davidson, Samantha Cho Grossman, Jacob Haren, Victoria Huston-Elem, Javier Ignacio, Nehal Joshi, Greg Maheu, Kevyn Morrow, Manna Nichols, Justin Prescott, Brittany Santos, Marguerite Willbanks and Dre Woods.

Bette Midler Signs On for Hocus Pocus Reunion Special
As if we weren't excited enough for Phantom star Jay Armstrong Johnson's Hocus Pocus-themed Halloween show, Freeform has announced that the three original Sanderson sisters of the 1993 film, Tony winner ...
---
Know When to Roll 'Em! Get a Peek at Joey Barreiro & More in the National Tour of A Bronx Tale
It all starts right here on Belmont Avenue! The national tour of the hit Broadway musical A Bronx Tale is making its way to cities all across the country and Broadway.com has your first look at the traveling production. Starring Joe Barbara as Sonny, Richard H. Blake as Lorenzo, Joey Barreiro as Calogero, Brianna-Marie Bell as Jane and more, the A Bronx Tale tour is currently playing Rochester's Auditorium Theatre through October 21. Check out photos of the cast in the gallery below and get your tickets to see A Bronx Tale, on the road, when it comes to a city near you.
---
Quincy Tyler Bernstine to Star in World Premiere Play Marys Seacole with LCT3
Lincoln Center Theater has announced the world premiere staging of Marys Seacole, a new play by Jackie Sibblies Drury appearing as part of the LCT3 program at the Claire Tow Theater. Obie winner Quincy Tyler Bernstine will star in the production, directed by Lileana Blain-Cruz, set to begin previews on February 9 ahead of a February 25 opening night.

Marys Seacole centers on Mary (to be played Bernstine), an ambitious Jamaican woman determined to live a grand life; her adventures take her across oceans and eras, from a battlefield of the Crimean War to a contemporary nursing home and many times and places in between. The play is described as an exploration of what it means to be a woman who is paid to care.

Bernstine earned Obie, Clarence Derwent and AUDELCO Awards for her turn in Lynn Nottage's Pulitzer-winning play Ruined. Her other off-Broadway credits include Lucille Lortel Award-nominated performances in Neva, Grand Concourse, As You Like It and The Amateurs.

The cast of Marys Seacole will also include Karen Kandel (Futurity) and Lucy Taylor (Betrayal), with additional casting to come.

Sibblies Drury's playwriting credits include Fairview, We Are Proud to Present a Presentation... and Social Creatures. She is the recipient ...
---
Tonys Administration Committee Announces First Set of Rulings in 2018-2019 Season: Boys in the Band Is Deemed a Revival & More
The Tony Awards administration committee met on October 18 for the first time this season to confirm the eligibility status of seven Broadway productions for the American Theatre Wing's 2019 Tony Awards. The administration committee will meet a total of four times throughout the 2018-2019 season to decide the eligibility for the 73rd Annual Tony Awards.

The productions discussed were The Boys in the Band, Straight White Men, Head Over Heels, Gettin' the Band Back Together, Pretty Woman, Bernhardt/Hamlet and The Nap.

Unless determined otherwise by the Tonys administration committee, actresses and actors billed above a show's title are automatically considered eligible in leading acting categories, while those billed below the title are eligible in featured categories. The administration committee made the following determinations:

The 50th-anniversary Broadway-premiere staging of The Boys in the Band will be considered eligible in the Best Revival of a Play category.

Jim Parsons will be considered eligible in the Best Performance by an Actor in a Leading Role in a Play category for his performance in The Boys in the Band.

Julian Crouch and Andrew Lazarow will be considered jointly eligible in the category of Best Scenic Design of a Musical for their work on Head ...
---
The Broadway.com Show: Toast to Life with Yehezkel Lazarov & the Cast of the Fiddler on the Roof Tour
Tradition! Israeli film and TV star Yehezkel Lazarov and the cast of Fiddler on the Roof preview the touring production of director Bartlett Sher's acclaimed revival.
---
What I Did for Love: Robyn Hurder, Tony Yazbeck, Jay Armstrong Johnson to Lead City Center's A Chorus Line Gala
Casting is set for New York City Center's upcoming gala staging of the iconic 1975 musical A Chorus Line. The previously announced engagement will run from November 14-18.

The cast will feature Robyn Hurder (Moulin Rouge) as Cassie, The Phantom of the Opera's Jay Armstrong Johnson (who played Mark on the A Chorus Line revival tour) as Bobby, Kate Bailey (Frozen) as Kristine, Callan Bergmann (Cats) as Frank, Tommy Bracco (Pretty Woman) as Mike, Max Clayton (Moulin Rouge) as Don, Sara Esty (An American in Paris) as Maggie, David Grindrod (Sunset Boulevard) as Mark, Jolina Javier (The Phantom of the Opera) as Connie, J. Elaine Marcos (seen as Connie in Broadway's A Chorus Line revival) as Val, Melanie Moore (Hello, Dolly!) as Judy, Jenna Nicole Schoen (Jersey Boys) as Tricia, Joseph J. Simeone (A Bronx Tale) as Al, Ahmad Simmons (Carousel) as Tom, Ryan Steele (Carousel) as Larry, Naomi C. Walley (Chicago) as Bebe, Anthony Wayne (Tootsie) as Richie and Leigh Zimmerman (Chicago) as Sheila, with Natalie Bourgeois as Lois, Wesley Ian Cappiello as Roy, Aaron Patrick Craven as Butch, Emily Franch as Vicki, Eddie Gutierrez as Paul, Tara Kostmayer as Diana and Tony nominee Tony Yazbeck (who played Al ...
---
American Idol Alums Clay Aiken & Ruben Studdard Will Team Up on Broadway in New Holiday Show
The holiday season just got happier! Clay Aiken and Ruben Studdard, the power-voiced stars who competed on season two of American Idol, will take to the Broadway stage this winter for Ruben & Clay's First Annual Christmas Carol Family Fun Pageant Spectacular Reunion Show (aka Ruben & Clay's Christmas Show). Previews will begin on December 7 in advance of an opening night set for December 11 at the Imperial Theatre. The new show will mark the first time Aiken and Studdard will perform together on a national stage since their dramatic 2003 American Idol finale, in which Studdard emerged as the winner with Aiken as runner-up. Tickets are now on sale.

Aiken told Broadway.com in an exclusive statement, "When Ruben and I first started talking about doing a project together, Christmas was a natural fit. It's been fifteen years since we met on American Idol, and coming back together again, to celebrate the holidays, feels like the best and biggest gift we could both ask Santa for this year!"

"Christmas is about family, friends and fun," said Studdard. "Clay and I can't wait to bring all those things together on Broadway this December!"

Aiken returns to ...
---
Give It Your Attention! Take a Look at Ben Levi Ross, Jessica Phillips & More in the Dear Evan Hansen Tour
Lift your head and look around! The national tour of the Tony-winning Best Musical Dear Evan Hansen is making its way to cities all across the country and Broadway.com has your first look at the traveling production. Starring Broadway alums Ben Levi Ross as Evan Hansen, Jessica Phillips as Heidi Hansen, Aaron Lazar as Larry Murphy, Christiane Noll as Cynthia Murphy and more, the Dear Evan Hansen tour is currently playing Los Angeles' Ahmanson Theatre through November 25. Check out photos of the cast in the gallery below and get your tickets to see Dear Evan Hansen, on the road, when it comes to a city near you.
---
Mark Your Calendar! Date Set for 73rd Annual Tony Awards
Save the date! The 73rd annual Tony Awards will take place on Sunday, June 9, 2019 at Radio City Music Hall. The ceremony, which honors theater professionals for distinguished achievement on Broadway, will once again air on CBS. The Tonys have been broadcast on the network since 1978 and are scheduled to air on CBS through 2026.

The official eligibility cut-off date will be April 25, 2019 for all Broadway productions opening in the 2018-2019 season. Productions that meet all other eligibility requirements and open on or before the eligibility date are considered for 2019 Tony Award nominations. The nominations for the 2019 Tonys will be announced on April 30, 2019 from New York City.

Top winners of the 2018 Tony Awards included The Band's Visit, Once On This Island, Harry Potter and the Cursed Child and Angels in America. The ceremony was hosted by Sara Bareilles and Josh Groban.

The Tony Awards are presented by The Broadway League and the American Theatre Wing.
---
I'll Drink to That! London's Gender-Swapped Company Announces Extension
Tony winner Marianne Elliott's acclaimed gender-reversed production of Company has been extended! The new staging at the West End's Gielgud Theatre, featuring Tony-winning legend Patti LuPone as Joanne, will now run through March 30, 2019.

Elliott's take on Stephen Sondheim and George Furth's Company follows Bobbie (played by Rosalie Craig) on 35th birthday party as her friends begin to wonder why she isn't married, why she can't find the right man and why she hasn't settled down to start a family. The musical features iconic songs including "The Ladies Who Lunch," "Being Alive," "Side by Side" and "You Could Drive a Person Crazy."

Joining LuPone and Craig in the cast are Mel Giedroyc as Sarah, Richard Fleeshman as Andy, George Blagden as PJ, Matthew Seadon-Young as Theo, Gavin Spokes as Harry, Richard Henders as David, Jennifer Saayeng as Jenny, Ashley Campbell as Peter, Ben Lewis as Harry, Jonathan Bailey as Jamie and Alex Gaumond as Paul.

The ensemble features Michael Colbourne, Francesca Ellis, Ewan Gillies, Grant Neal and Jaimie Pruden, with a creative team comprising designer Bunny Christie and musical director Joel Fram.
---
The Broadway.com Show: Journey Backstage with John Bolton for Five Secrets at Anastasia
Join Anastasia's John Bolton (and super special guest Christy Altomare) backstage for five fun secrets.
---
Martha Plimpton Cast in U.K. Premiere of Lynn Nottage's Pulitzer-Winning Sweat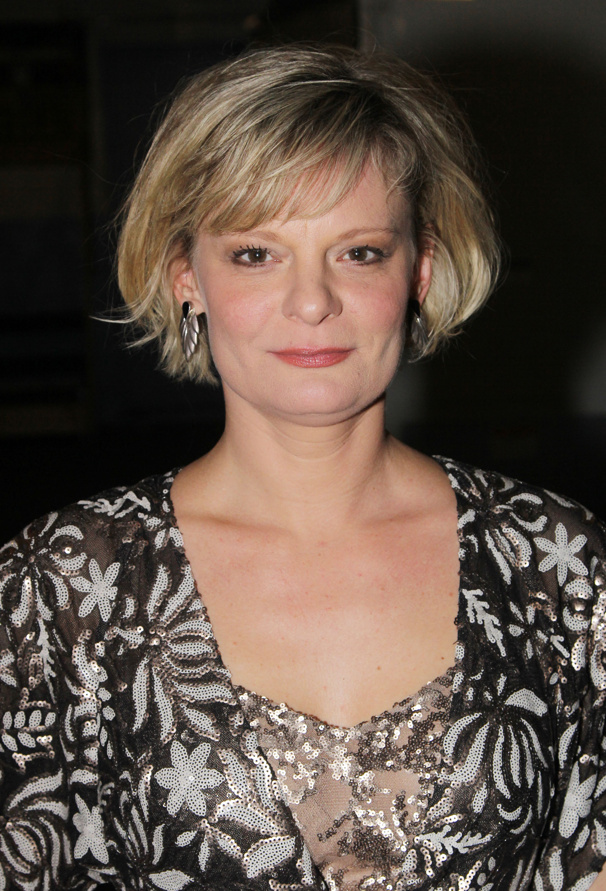 Martha Plimpton is among the newly announced cast set to debut Lynn Nottage's Tony-nominated and Pulitzer-winning play Sweat at London's Donmar Warehouse. The previously announced U.K. premiere production, directed by Lynette Linton, will begin previews on December 7, 2018 with an opening scheduled for December 19.

Plimpton, who will on the role of Tracey (originated on Broadway to Tony-nommed effect by Johanna Day), has earned Tony nominations for The Coast of Utopia, Top Girls and Pal Joey. She won an Emmy Award for The Good Wife and received nominations for Raising Hope and Law & Order: Special Victims Unit.

The Donmar's Sweat will also star Leanne Best (The Human Voice) as Jessie, Patrick Gibson (The OA) as Jason, Osy Ikhile (Torn) as Chris, Wil Johnson (Leave Taking) as Brucie, Stuart McQuarrie (The God of Hell) as Stan, Clare Perkins (Mrs. Dalloway) as Cynthia, Sule Rimi (Measure for Measure) as Evan and Sebastian Viveros (Balm in Gilead) as Oscar.

Sweat is based on Nottage's research and interviews with residents of Reading, PA. The play, set in 2000 and 2008, tells the story of a group of friends who have spent their lives sharing drinks, secrets and laughs while working together ...
---
Duncan Sheik & Steven Sater at Work on Twelfth Night Musical TV Series with a Twist
Duncan Sheik and Steven Sater, the Tony-winning creators of Spring Awakening, have been recruited by Amazon to craft a new musical series based on Twelfth Night, according to The Hollywood Reporter. The fresh take on Shakespeare's classic will swap the main story of mistaken identity with gender fluidity.

The show description reads, "In order to hold on to the love of his life, our young male hero writes an original musical version of Twelfth Night for his beloved to star in and perform over winter break. But they're not alone. A group of college kids find themselves sequestered on an empty snowbound campus—and when the magic of the play kicks in, everyone involved ends up exploring every manner of sexuality and gender identity."

Sater is attached to write the series, with Lauren Gussis (Insatiable) as showrunner, and original songs to be composed by Sheik for the pilot.

This Twelfth Night-sourced musical project follows an acclaimed stage-musical adaptation, which played an encore run at the Public's Delacorte Theater in Central Park this past summer. That show was written by Kwame Kwei-Armah with an original score by Shaina Taub.

Additional details on Amazon's series are to come.
---
Daniel Radcliffe, Cherry Jones & Bobby Cannavale Reveal The Lifespan of a Fact on Broadway
The star-packed world premiere staging of The Lifespan of a Fact opens at Studio 54 on October 18. Tony nominee Leigh Silverman directs the Broadway production, which began previews on September 20. The three-person cast includes Daniel Radcliffe, two-time Tony winner Cherry Jones and two-time Tony nominee Bobby Cannavale.

Written by Jeremy Kareken, David Murrell and Gordon Farrell, The Lifespan of a Fact follows Jim Fingal (Radcliffe), who has a small job: to fact-check articles for one of the best magazines in the country. His boss (Jones) has given him a big assignment: to apply his skill to a groundbreaking piece by legendary author John D'Agata (Cannavale). But now Fingal has a huge problem: D'Agata made up a lot of his article. What starts professional quickly becomes profane.

In celebration of opening night, Broadway.com Resident Artist Justin "Squigs" Robertson sketched a portrait of the play's trio of stars introducing a powerful new work to Broadway crowds.




About the Artist: With a desire to celebrate the magic of live theater and those who create it, and with a deep reverence for such touchstones as the work of Al Hirschfeld and the wall at Sardi's, Squigs is happy and grateful to be ...
---
The Muny to Produce First Regional Staging of Kinky Boots; 2019 Season Will Also Include Matilda, 1776
In 2019, The Muny will raise you up! The beloved St. Louis theater has announced that the Tony-winning hit Kinky Boots will have its first regional production as part of the outdoor theater's 101st season, just after ending its smash-hit Broadway run. The Muny has also scheduled a bouquet of other musicals to appear among its latest summer slate of shows.

"As the first season of our second century, this lineup is both ambitious and nostalgic," said Muny President and CEO Denny Reagan. "On our brand-new stage, the 2019 season promises the thrills and unforgettable Muny magic that have defined our theater for over a century."

"This is a thrilling, eclectic lineup that I believe will take the Muny audience on another great summer adventure," said Muny Artistic Director and Executive Producer Mike Isaacson. "It's a new century and a new stage—and here we go. Gulp!"

In addition to Kinky Boots, the 2019 Muny season will include Matilda, 1776, Rodgers and Hammerstein's Cinderella, Guys and Dolls, Paint Your Wagon and Footloose.

Casting, creative teams and production dates for the 2019 Muny season will be announced at a later time.