QUICK SEARCH
What Tickets do You Need?
Broadway Events in Ashburn:
Broadway Buzz
Odds & Ends: Tony Yazbeck to Lead Starry Readings of New Musical Valentino & More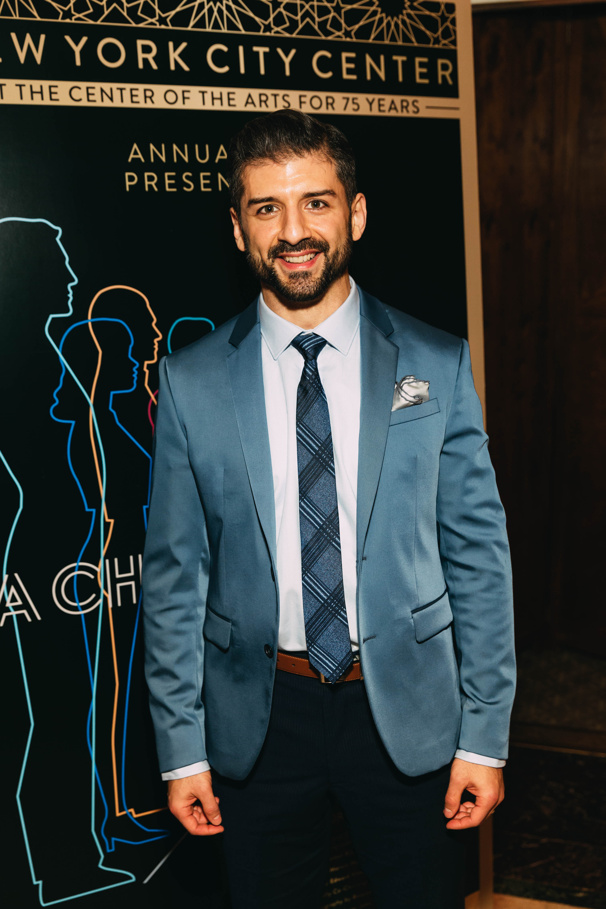 Here's a quick roundup of stories you might have missed today.

Tony Yazbeck to Lead Starry Readings of New Musical Valentino
Tony Yazbeck, the fancy-footed Tony nominee known for his turns in On the Town and A Chorus Line, has been cast as Rudolph Valentino in a pair of industry presentations of the new musical Valentino, set to be held in New York City on August 22 and 23. Directed by Tony nominee Chet Walker (Pippin) and featuring a book and lyrics by Douglas J. Cohen (No Way to Treat a Lady) and music by Howard Marren (Paramour), Valentino traces Rudolph Valentino's early life as a taxi dancer in Manhattan to his meteoric rise in Hollywood. Yazbeck will be joined by a company that includes his former On the Town co-star Clyde Alves, along with Alma Cuervo, Samantha Massell, Judy McLane, Dana Costello, Kerstin Anderson, William Parry, Stuart Zagnit, Brandon Espinoza, Norman Kerry and Michael Andreaus.

Michael Urie to Host Acting Company Gala
Michael Urie, the Torch Song star recently announced to return to Broadway in Grand Horizons, will lend his talents as emcee of The Acting Company's 2019 gala, slated to take place this fall. The event, which will honor artistic ...
---
Marsha Mason on Starring in Little Gem, Her Race Car Driver Days and More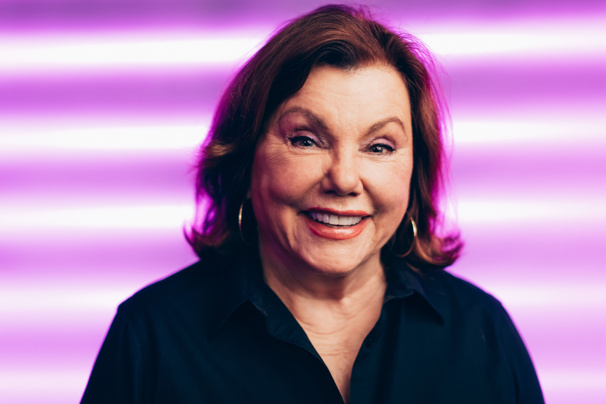 Four-time Oscar nominee Marsha Mason is back on stage appearing in Little Gem at the Irish Repertory Theatre, and she recently stopped by Broadway.com's #LiveAtFive to talk all about it. "The play is about three generations of women in a single family," Mason said to Ryan Lee Gilbert. "I play the grandmother, then there's a mother and a granddaughter. It's a series of monologues. It's funny, it's sad, it's moving. I wanted to be in the play because first, the writing was wonderful. I'm desperate to see more women on the stage after listening to all the men that are in these plays. I wanted the personal challenge because it's very hard, it's a series of six monologues that are pages long. You're out there without a net and that's hard."
Being without a net is not new to Mason. Her extensive resume includes turns as movie star, director, race car driver, business owner, contractor and more, and all of those things have informed her work as an actor: "I think the fact that I was able to work as often as I did helped me to become a real professional at my job and to be able ...
---
London Calling with Imogen Lloyd Webber: Tony Nominee Tom Sturridge Talks Sea Wall/A Life and His The Lion King Dreams
Imogen Lloyd Webber sits down with Sea Wall/A Life star and Tony nominee Tom Sturridge to talk about his emotional monologue and wanting to be an elephant leg in The Lion King.
---
Kingsley Leggs & More Join Off-Broadway Revival of Little Shop of Horrors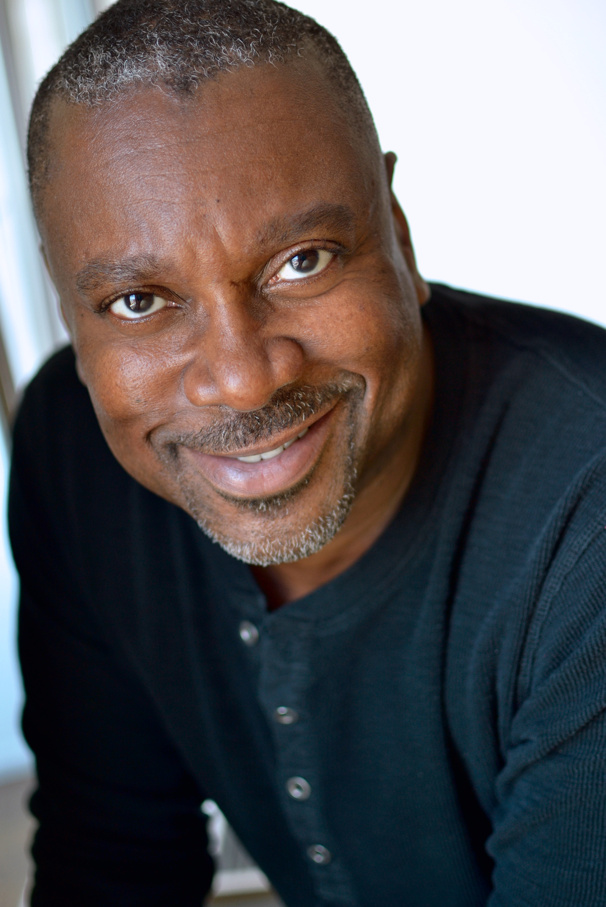 Full casting is here for the hotly anticipated new off-Broadway staging of Little Shop of Horrors. The previously announced production, directed by Tony winner Michael Mayer, will begin previews on September 17 and open on October 17 at the Westside Theatre.

Newly announced cast members include Kingsley Leggs (Pretty Woman) as the voice of Audrey II, Tom Alan Robbins (Head Over Heels) as Mr. Mushnik, Ari Groover (Alice by Heart) as Ronnette, Salome Smith (The Wiz) as Crystal and newcomer Joy Woods as Chiffon.

Rounding out the cast are Stephen Berger (Kinky Boots), Chris Dwan (Finding Neverland), Kris Roberts (Beautiful), Chelsea Turbin (American Idiot), Eric Wright (Compulsion) and Teddy Yudain (The Apple Boys).

They join a previously announced company led by two-time Tony nominee Jonathan Groff as Seymour, two-time Tony nominee Tammy Blanchard as Audrey and two-time Tony winner Christian Borle as Orin Scrivello D.D.S.

Based on the 1960 film by Roger Corman and featuring a book by Howard Ashman, music by Alan Menken and lyrics by Ashman, Little Shop follows meek plant store attendant Seymour (Groff), his co-worker crush Audrey (Blanchard), her sadistic dentist of a boyfriend (Borle) and the man-eating plant that threatens them and the world ...
---
Broadway.com #LiveatFive with Marsha Mason of Little Gem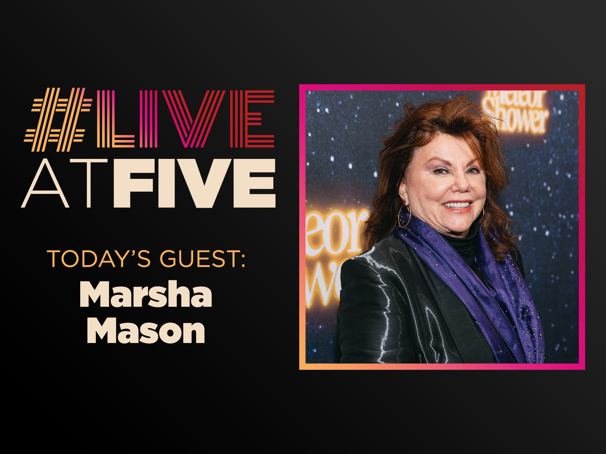 Marsha Mason stops by Broadway.com HQ to chat about Little Gem at the Irish Repertory Theatre and more with Ryan Lee Gilbert.
---
See the Cast of Bess Wohl's Make Believe Celebrate Opening Night Off-Broadway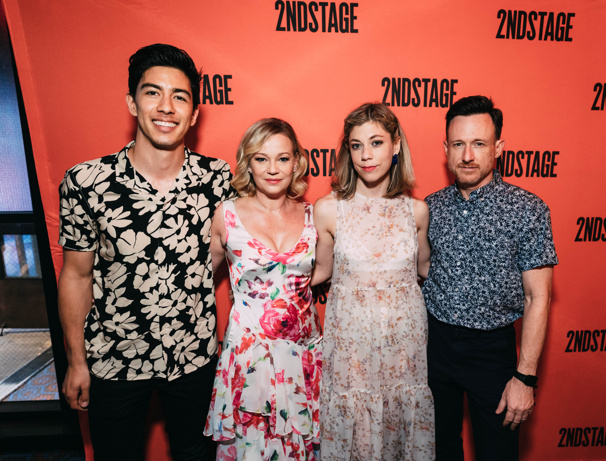 Make Believe, Bess Wohl's funny and poignant play about the mysteries of childhood, officially opened at off-Broadway's Tony Kiser Theatre on August 15. Wohl, director Michael Greif and the entire cast posed for pics on the red carpet to celebrate their big night. Take a look at the photos, and be sure to see the show through September 15 at Second Stage.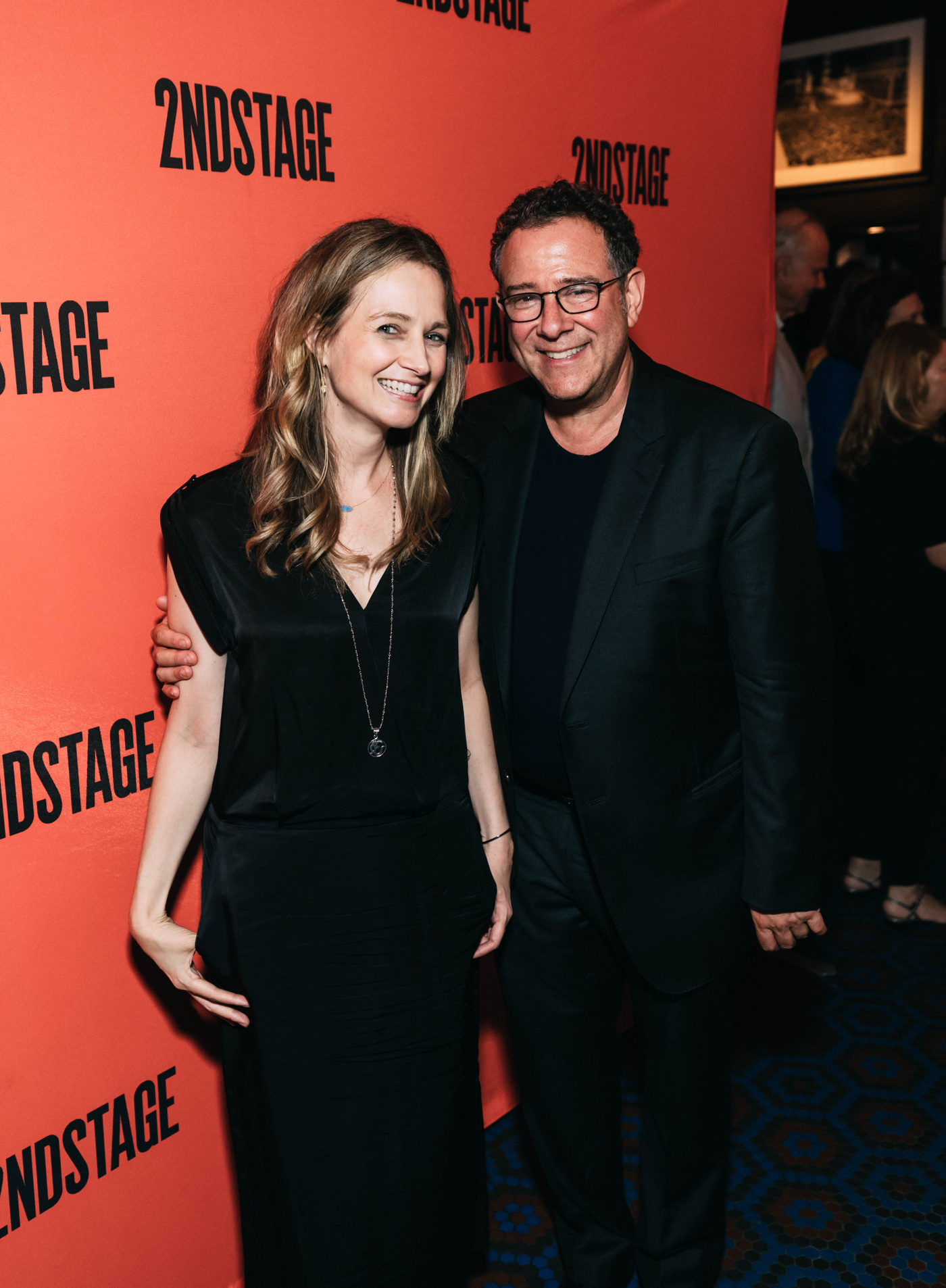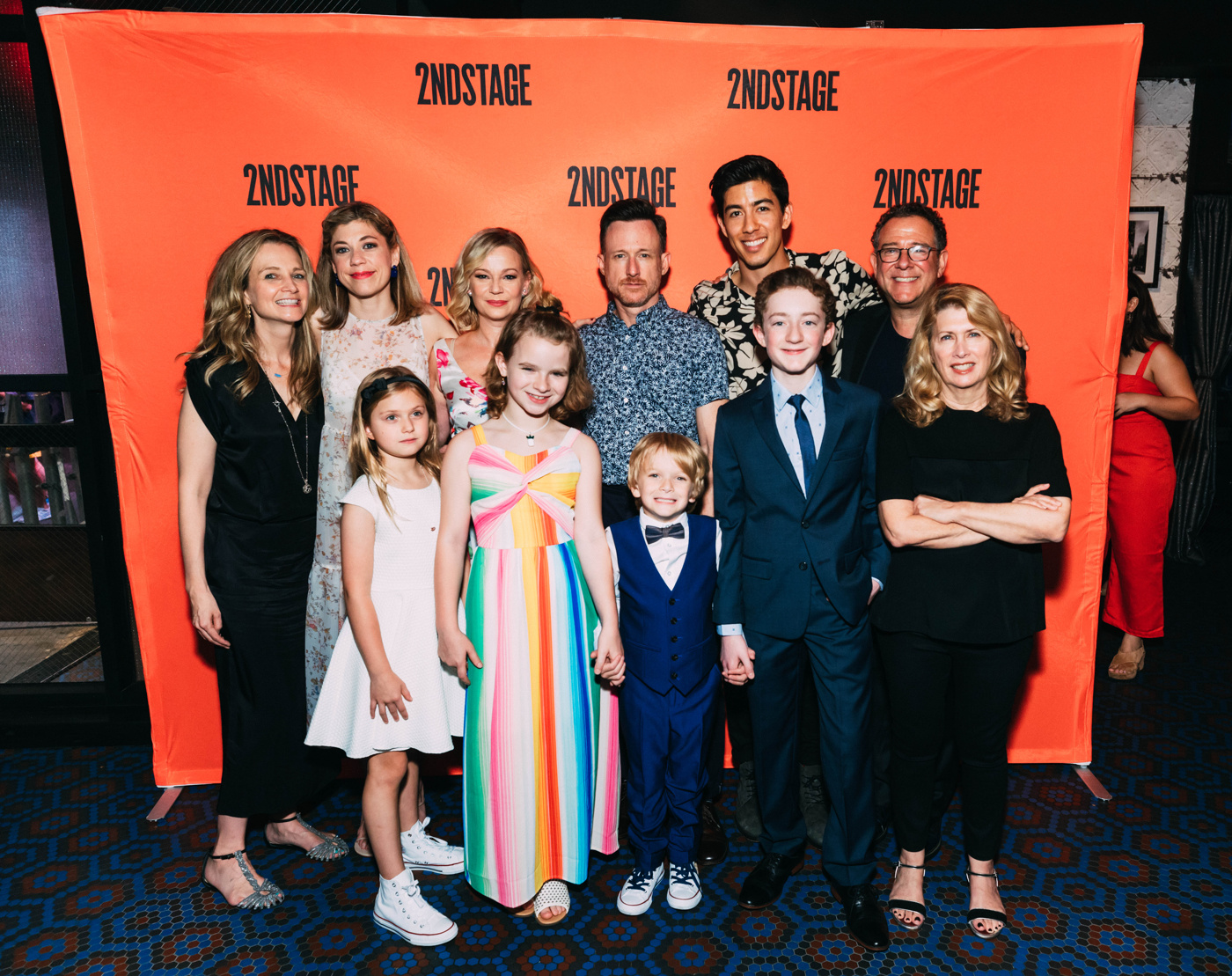 ---
Simply the Best! Learn About Tina—The Tina Turner Musical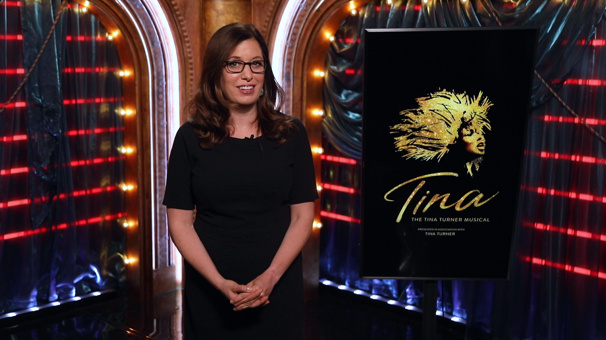 Tina follows the 11-time Grammy winner from her humble beginnings in Nutbush, Tennessee to her transformation into the global queen of rock 'n' roll.
---
Laura Pitt-Pulford on Starring in the U.K. Premiere of Falsettos and What Makes Her Feel Like 'Breaking Down' in Real Life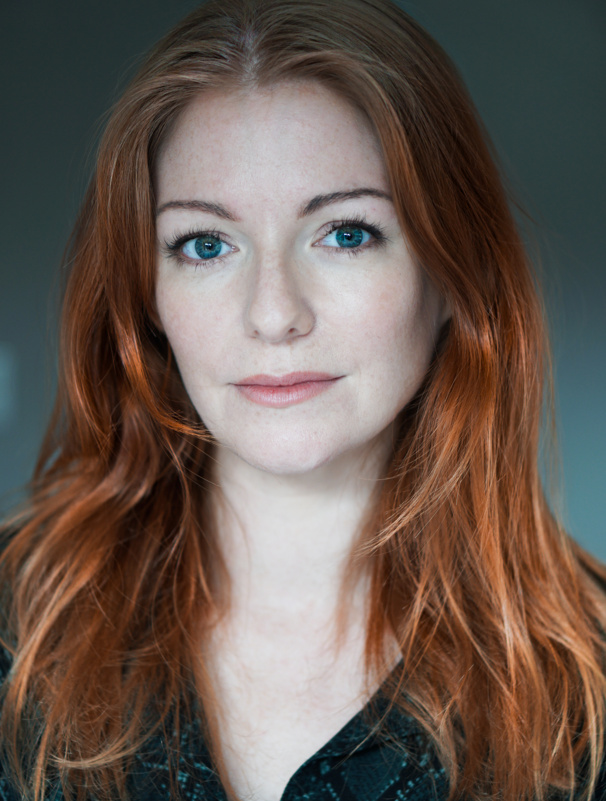 Laura Pitt-Pulford was a 2016 Olivier nominee for her zesty alfresco performance at Regent's Park in Seven Brides for Seven Brothers, but the English performer has cut a distinctive swathe for herself in more contemporary American musicals—local airings of Side Show, Little Miss Sunshine and, any minute now, the European premiere of Falsettos, which starts performances August 30 at The Other Palace and co-stars Joel Montague, Oliver Savile, and Daniel Boys. Cast in the part of the ex-wife, Trina, that often brings award nominations in its wake, Pitt-Pulford sounded thrilled to be headlining her second consecutive William Finn musical when Broadway.com phoned for a chat.

Was it intended that you would follow the recent Arcola Theatre British premiere of William Finn's Little Miss Sunshine with a second local premiere—this time of Finn and James Lapine's career-defining musical double bill, Falsettos?
It's been entirely circumstance! I finished Little Miss Sunshine and heard that they were doing Falsettos and said that I would love to be seen for it, But it wasn't as if William Finn called and said, "I want the girl that did Little Miss Sunshine." That would have been really lovely.

How does Falsettos, written in 1992 ...
---
Bat Out of Hell Star Andrew Polec on Meeting Meat Loaf, His Signature Hair & How a Bike Crash Changed Everything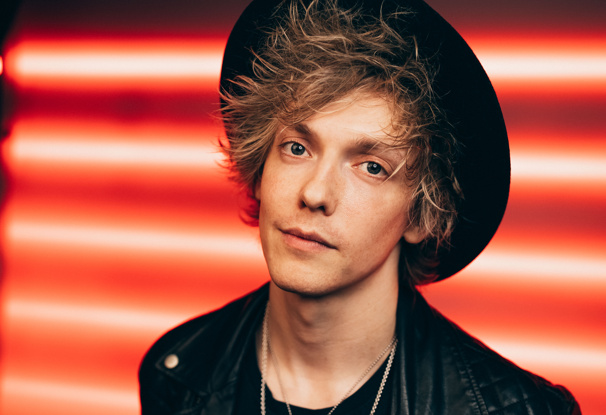 Andrew Polec just won't quit. After playing the role of Strat in Bat Out of Hell in the West End and on tour, he has officially brought the Jim Steinman-Meat Loaf musical to New York City. "It's a dream come true and wildly, wildly amazing," Polec told Ryan Lee Gilbert in a recent episode of Broadway.com's #LiveAtFive. "I came into this really ignorant. Like, oh yeah you do a workshop and of course we'll find a theater right away and everything will be coming up roses. Then there was silence and I thought I did something wrong. Then I did The Fantasticks for ten months, which was wonderful and it a 180-degree turn of a character."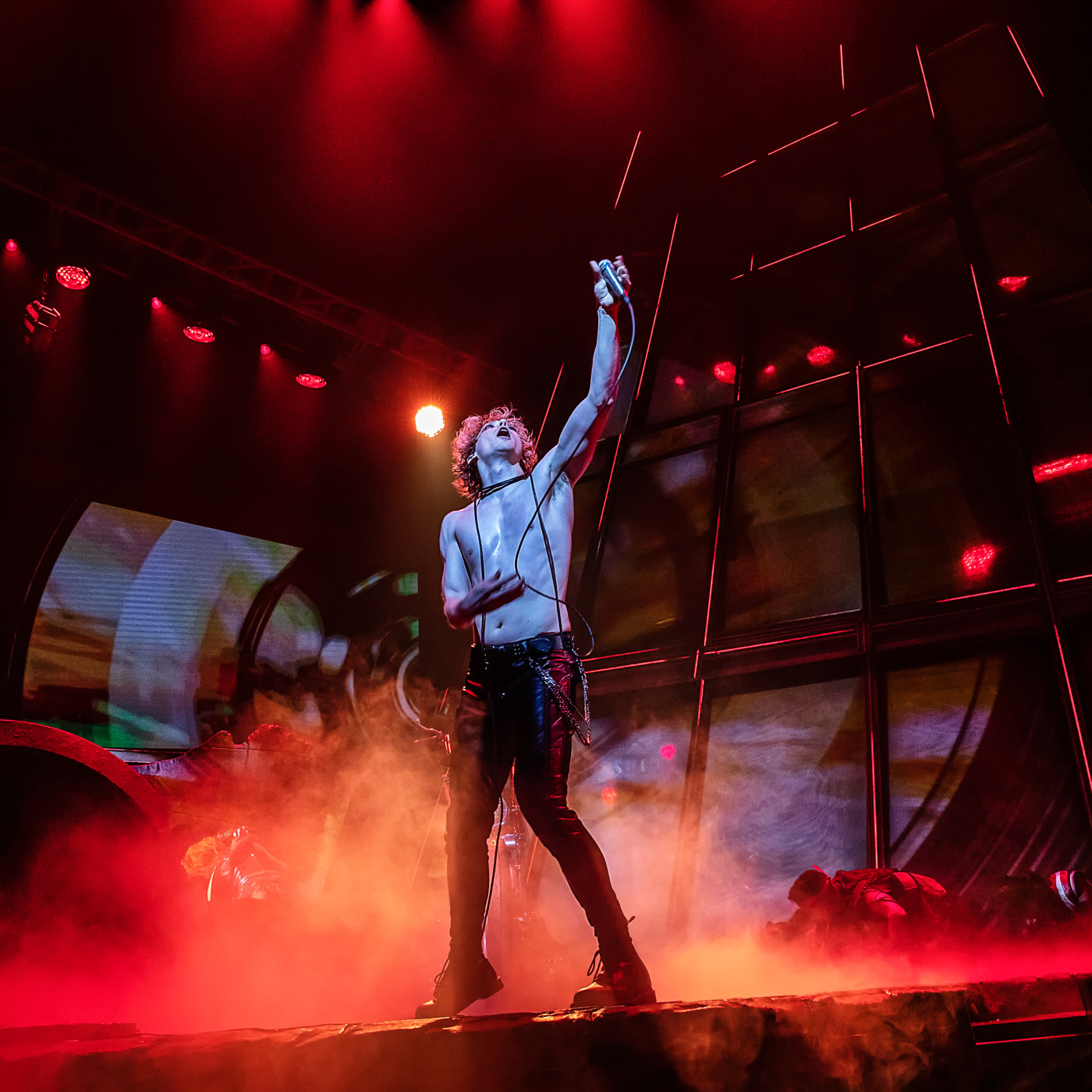 Bat Out of Hell is a unique theatrical experience that Polec believes combines some of the best music into one night. "It is an absolutely crazy, operatic, rock-and-roll love story," he said. "It's almost as if Peter Pan and Romeo and Juliet got together and had this rock-and-roll love child and that's what has been birthed on stage. It's a beautiful birth. Jim Steinman has had this idea for forty-plus years and ...
---
Odds & Ends: 'Day-O' Songwriter Lord Burgess Joins Beetlejuice Cast for Onstage Sing-Along & More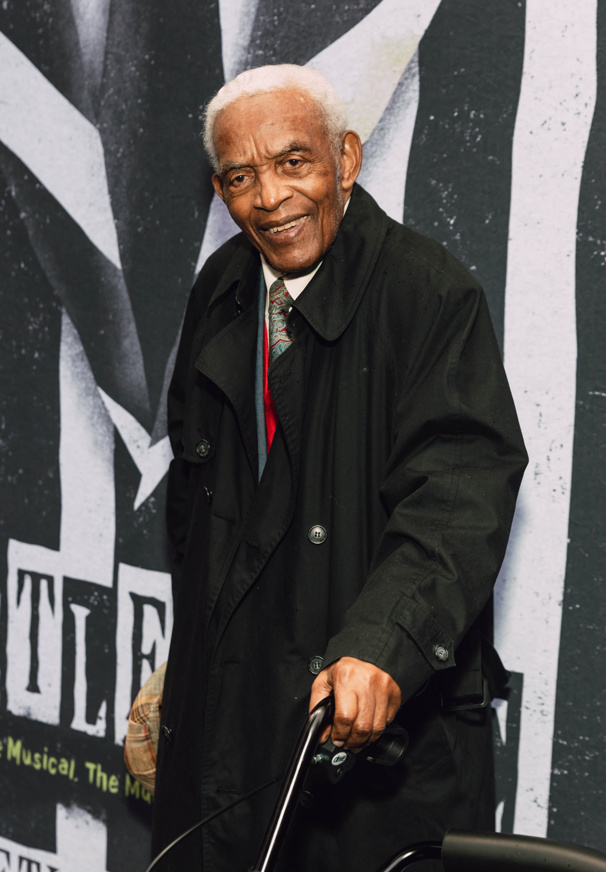 Here's a quick roundup of stories you might have missed today.

"Day-O" Songwriter Lord Burgess Joins Beetlejuice Cast for Onstage Sing-Along
Broadway.com vlogger Leslie Kritzer isn't the only one who knows how to "Seize the Day-O." Lord Burgess, legendary songwriter of the world-famous tune "Day-O," celebrated his 95th birthday last night with a special appearance onstage at the Winter Garden Theatre, where the Tony-nominated musical Beetlejuice plays nightly. Burgess joined standout cast member Kritzer with title star Alex Brightman for a sing-along of the catchy song that is performed during the musical eight times a week. Watch Burgess with the company below, then make plans to experience Beetlejuice for yourself in-person.



American Repertory Theater Adds Performances to Broadway-Bound Six
Audiences hoping to get a sneak peek at the upcoming Broadway musical Six now have four more chances to catch its out-of-town run at American Repertory Theater. The Cambridge, Massachusetts theater has just announced additional performances on August 25 at 7:30pm, September 28 at 2:00pm, September 28 at 7:30pm and September 29 at 2:00pm. The previously announced engagement will run from August 21 through September 29. The highly anticipated Broadway premiere will ...
---
Jay Armstrong Johnson, Taylor Iman Jones & More Prepare for the World Premiere Musical Scotland, PA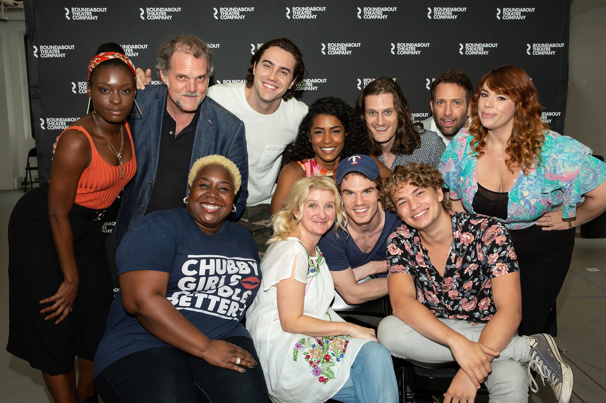 The cult 2001 film Scotland, PA is getting the musical treatment and the cast and creative team got together on August 14 to celebrate ahead of their October 23 opening night. With an original score by Adam Gwon and direction by Tony nominee Lonny Price, Scotland, PA features a book by Michael Mitnick. Starring current Phantom of the Opera star Jay Armstrong Johnson and recent Head Over Heels standout Taylor Iman Jones, the new musical comedy is a modern retelling of Shakespeare's Macbeth. Recent Wicked star Ryan McCartan and Johnson's former On the Town castmate Alysha Umphress will also take the stage in the world premiere along with Tony nominee Megan Lawrence, Will Meyers, Wonu Ogunfowora, David Rossmer and Kaleb Wells. Check out the photos and be sure to plan your own visit to Pennsylvania.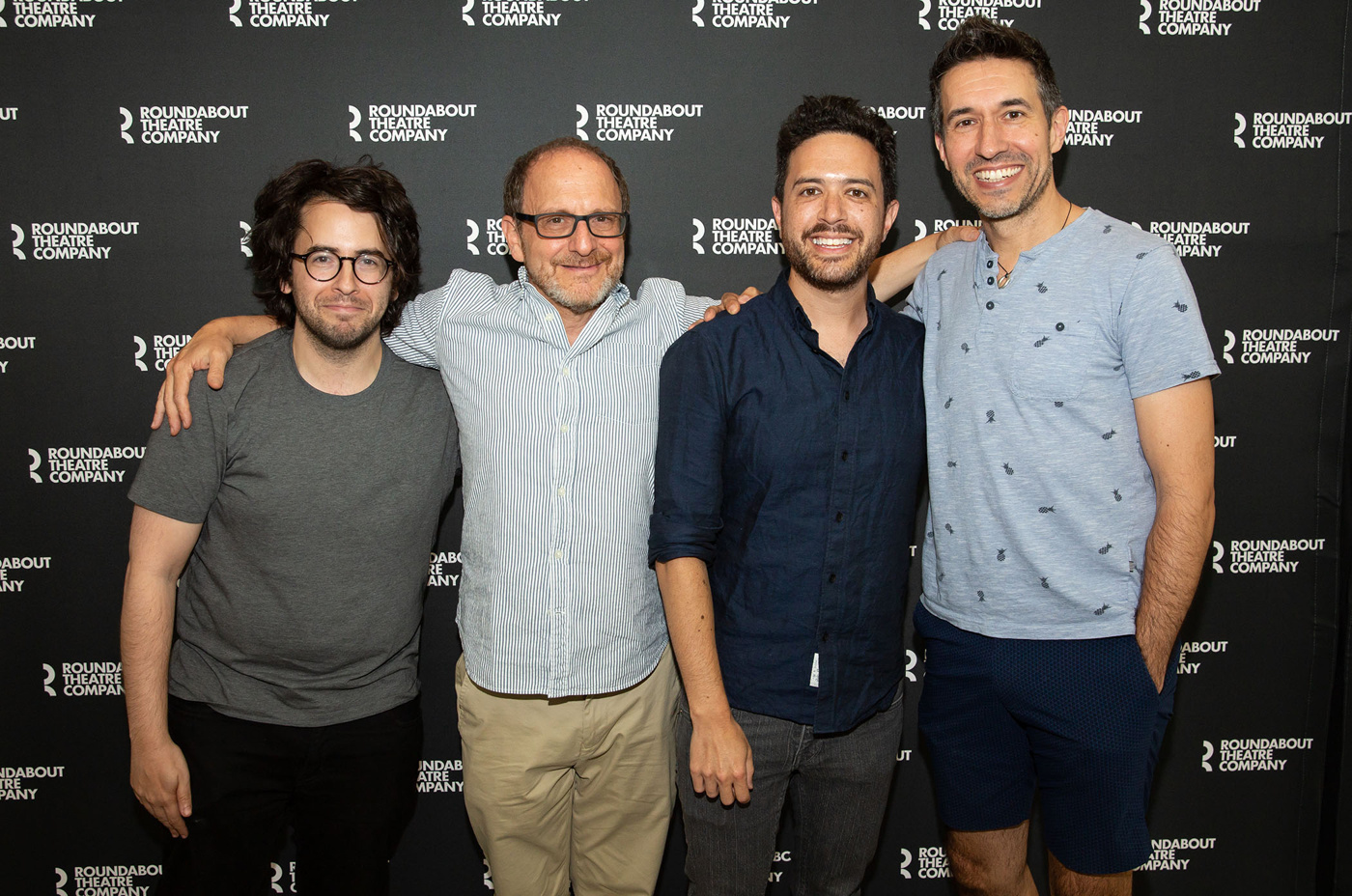 ---
Tickets Are Now on Sale for A Christmas Carol on Broadway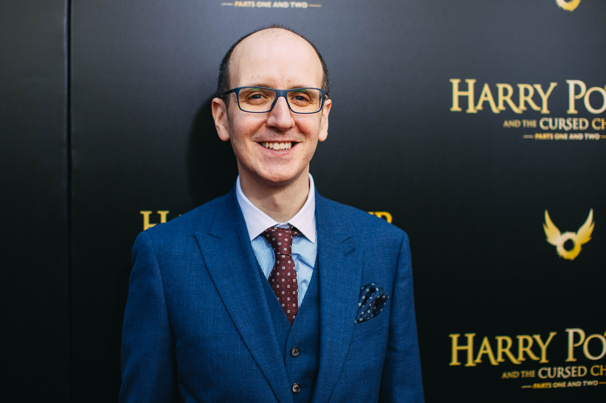 Tickets are now on sale for the upcoming Broadway production of Charles Dickens' classic story A Christmas Carol. Featuring a new adaptation by Jack Thorne (Harry Potter and the Cursed Child) and direction by Matthew Warchus (Groundhog Day), the production will star stage-and-screen veteran Campbell Scott (Noises Off, House of Cards) as Ebenezer Scrooge. Previews will begin on November 7 ahead of a November 20 opening night at the Lyceum Theatre.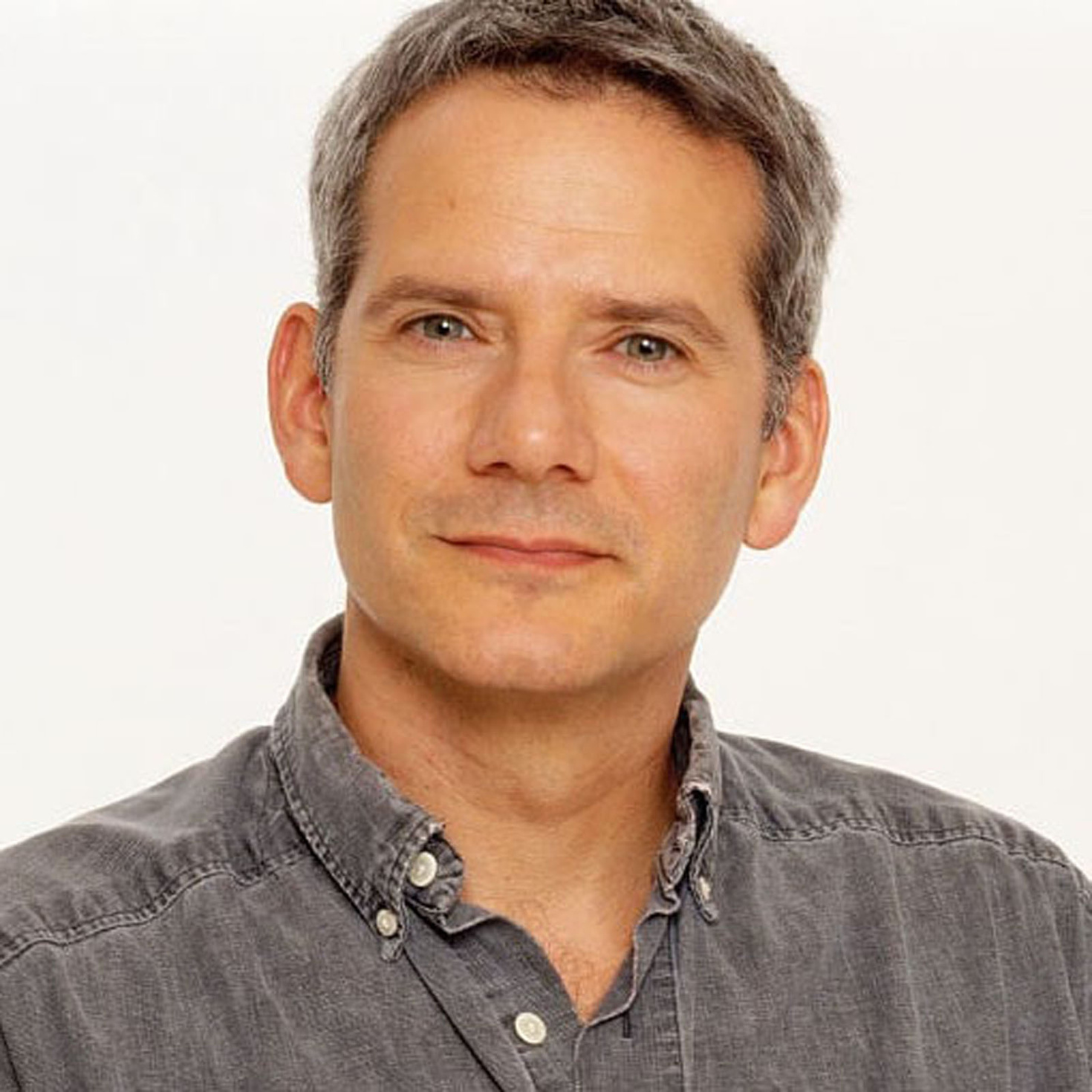 This acclaimed new take on A Christmas Carol comes to Broadway from London's Old Vic. The timeless tale of redemption features 12 of the most cherished Christmas carols, including "Joy to the World," "Silent Night" and "It Came Upon the Midnight Clear."

A Christmas Carol will feature scenic and costume design by Rob Howell, music and arrangements by Christopher Nightingale, lighting design by Hugh Vanstone and sound design by Simon Baker.

Complete casting will be announced at a later date. The production is scheduled to play a limited engagement through January 5.
---
Danielle Wade, Eric Huffman & More Complete the Cast of the Mean Girls National Tour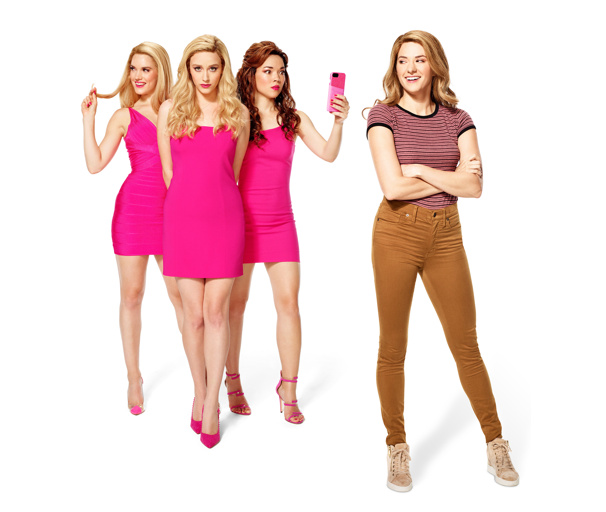 Say, where do you belong? Right here! The full cast of the upcoming national tour of Mean Girls has been announced and will feature Danielle Wade as Cady Heron, Eric Huffman as Damian Hubbard, Gaelen Gilliland as Mrs. Heron/Ms. Norbury/Mrs. George, Adante Carter as Aaron Samuels, Kabir Bery as Kevin Gnapoor and Lawrence E. Street as Mr. Duvall.

They join the recently announced Mariah Rose Faith as Regina George, Megan Masako Haley as Gretchen Wieners and Jonalyn Saxer as Karen Smith, and the previously announced Mary Kate Morrissey as Janis Sarkisian. The road production of the Broadway.com Audience Choice Award-winning musical will launch on September 21 at Shea's Pac in Buffalo, NY.

The cast also includes English Bernhardt, DeShawn Bowens, Will Branner, Morgan Bryant, Sarah Crane, Ixchel Cuellar, Mary Beth Donahoe, Niani Feelings, Sky Flaherty, Samuel Gerber, Fernell Hogan, Asia Marie Kreitz, Olivia Renteria, Grace Romanello, Sydney Mei Ruf-Wong, Marcus Shane, Kaitlyn Louise Smith, David Wright Jr. and Blake Zelesnikar.

Cady Heron may have grown up on an African savanna, but nothing prepared her for the wild and vicious ways of her strange new home: suburban Illinois. How will this naïve newbie rise to the top of ...
---
Broadway.com #LiveatFive with Andrew Polec of Bat Out of Hell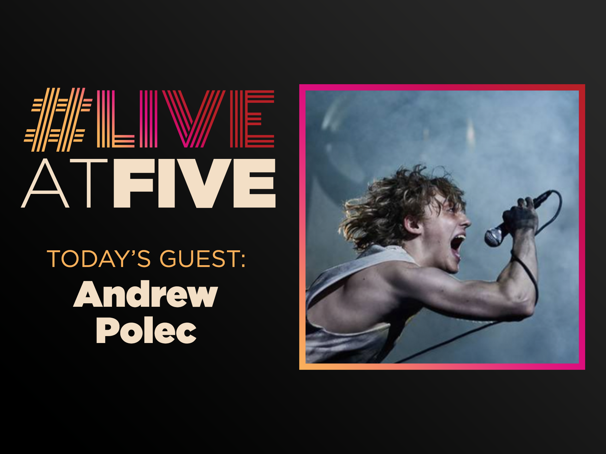 Andrew Polec stops by Broadway.com HQ to chat about Bat Out of Hell and more with Ryan Lee Gilbert.
---
Oklahoma! Star Rebecca Naomi Jones Reveals Her Killer Björk Impression & More on Side By Side
Known for electric performances in Passing Strange, American Idiot, Hedwig and the Angry Inch and Murder Ballad, Rebecca Naomi Jones is now offering a fresh take to the role of Laurey in Daniel Fish's production of Oklahoma! When she's not lending her vocals to "People Will Say We're in Love" or making eyes at co-star Damon Daunno who plays Curly at the Circle in the Square Theatre, the New York native enjoys her Brooklyn neighborhood. Jones joined Susan Blackwell at Ix Restaurant to discuss starring in the Tony-winning revival and more.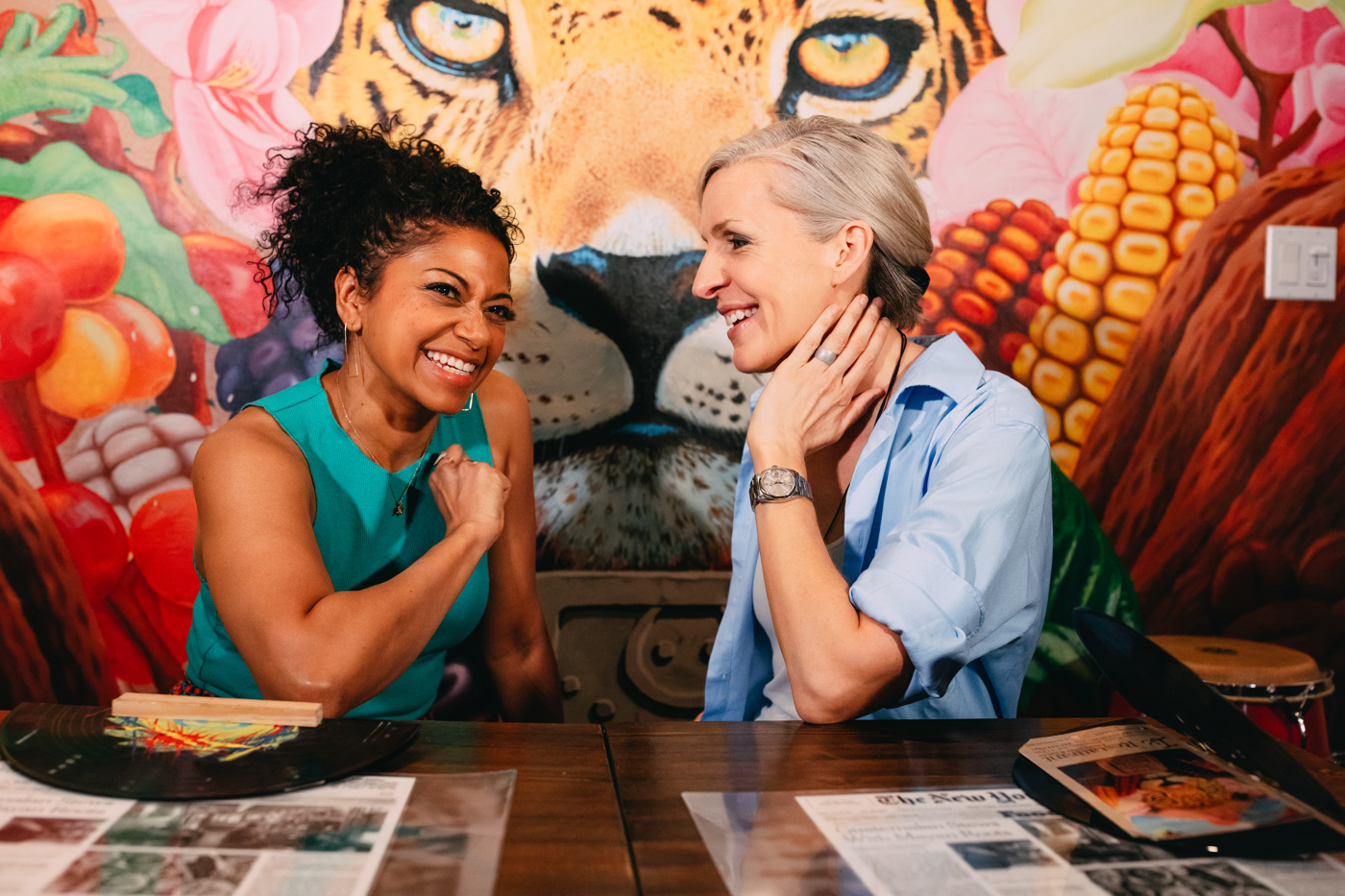 Here are some must-see highlights:
Fun fact: Rebecca Naomi Jones' Björk impression is uncanny.
She also sings a few bars of the Amy Winehouse tune that's one of her audition songs.
The ladies sip on some very Instagram-able drinks.
Her low-key super power of choice is perfect.
You need to see the school picture that made RNJ react like this:
Shoot, we'd still bid on her lunch basket at the box social any day.
Catch Jones in Oklahoma! at the Circle in the Square Theatre, and watch the full episode below!
---
Watch Oklahoma! Star Rebecca Naomi Jones on Side By Side By Susan Blackwell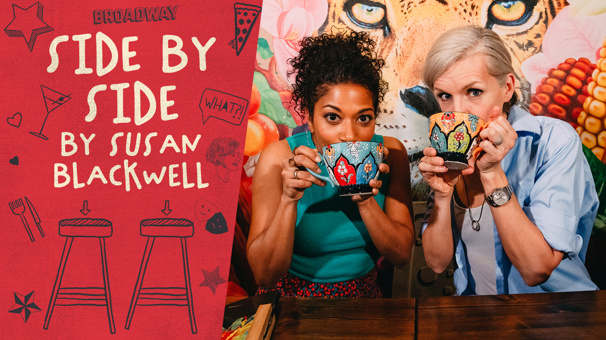 Oklahoma! leading lady Rebecca Naomi Jones shares her killer Björk impression, offers a few gorgeous bars of her go-to audition song and more.
---
Mary Beth Peil & More to Join Corey Stoll & Nadia Bowers in Macbeth at Classic Stage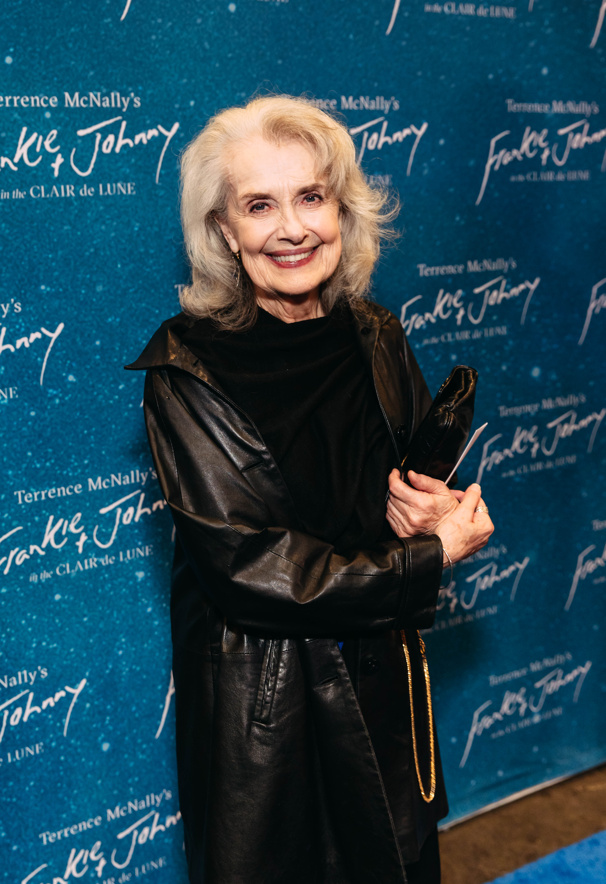 Casting is complete for Classic Stage Company's upcoming revival of Shakespeare's iconic tragedy Macbeth. The previously announced production, directed by CSC Artistic Director John Doyle, is set to begin previews on October 10 and open on October 27. Tickets are now on sale.

Newly announced cast members include two-time Tony nominee Mary Beth Peil (Anastasia) as Duncan, Erik Lochtefeld (King Kong) as Banquo, Barzin Akhavan (Network) as Macduff, Raffi Barsoumian (Les Liaisons Dangereuses) as Malcolm, N'Jameh Camara (The Color Purple) as Lady Macduff, Antonio Michael Woodard (A Human Being, of a Sort) as Fleance/Young Macduff and Jade Wu (Mother Courage and Her Children) as Ross.

They join previously announced headliners Corey Stoll and Nadia Bowers, starring as Macbeth and Lady Macbeth, respectively.

The production will feature scenic design by Doyle, costume design by Ann Hould-Ward, lighting design by Solomon Weisbard and sound design by Matt Stine.

Classic Stage's Macbeth is scheduled to play a limited engagement through December 15.
---
Backstage at Harry Potter and the Cursed Child with James Snyder, Episode 7: Face-Off!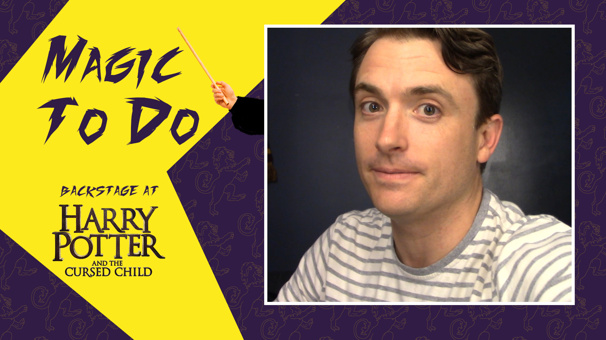 Join Harry Potter and the Cursed Child star James Snyder backstage for shenanigans and an epic dad joke battle.
---
American Son Film Sets November Debut Date on Netflix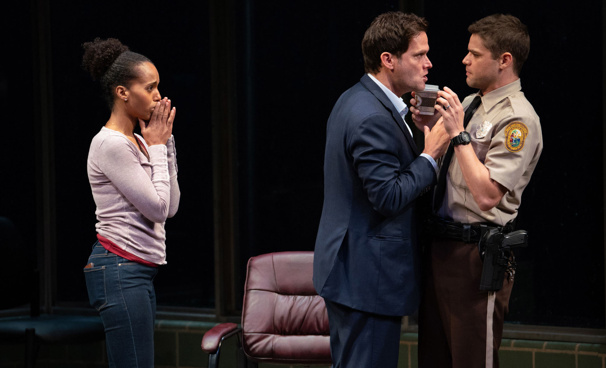 Netflix has scheduled a November 1 release for the upcoming screen adaptation of Christopher Demos-Brown's star-packed Broadway-debut play American Son. In advance of the Netflix release, the film will receive an official premiere at the Toronto International Film Festival on September 12.

Helmed by the play's director, Kenny Leon, the film features the four stars who debuted American Son on Broadway: Kerry Washington, Steven Pasquale, Jeremy Jordan and Eugene Lee.

The play is set at a Florida police station in the middle of the night, where a mother (Washington) is engaged in a search for her missing teenage son. Soon her husband (Pasquale) appears, and the evening spirals out of control.

The play began Broadway previews at the Booth Theatre on October 6, 2018 and officially opened on November 4 before concluding its limited engagement on January 27, 2019.

Hear more about American Son from playwright Demos-Brown and director Leon in the Broadway.com Front Row segment below.


---
Oklahoma! Standout Will Brill Talks Eating 'Four to Eight Pieces of Cornbread a Day' & Re-Watching Ali Stroker's Tony Win
Will Brill is busy playing the mischievous Ali Hakim in the Tony-winning revival of Oklahoma!, but he was able to stop by Broadway.com's #LiveAtFive this week to talk all about putting his own spin on the featured role in the Rodgers & Hammerstein classic. "I actually came into this thinking it was going to be a really dark and serious take on Ali Hakim," Brill told Broadway.com's Beth Stevens. "I got to come in with a lot of my own ideas and Daniel Fish lets me do whatever as long as it doesn't disrupt the vision of the show. It's very cool as an actor to let your freak flag fly."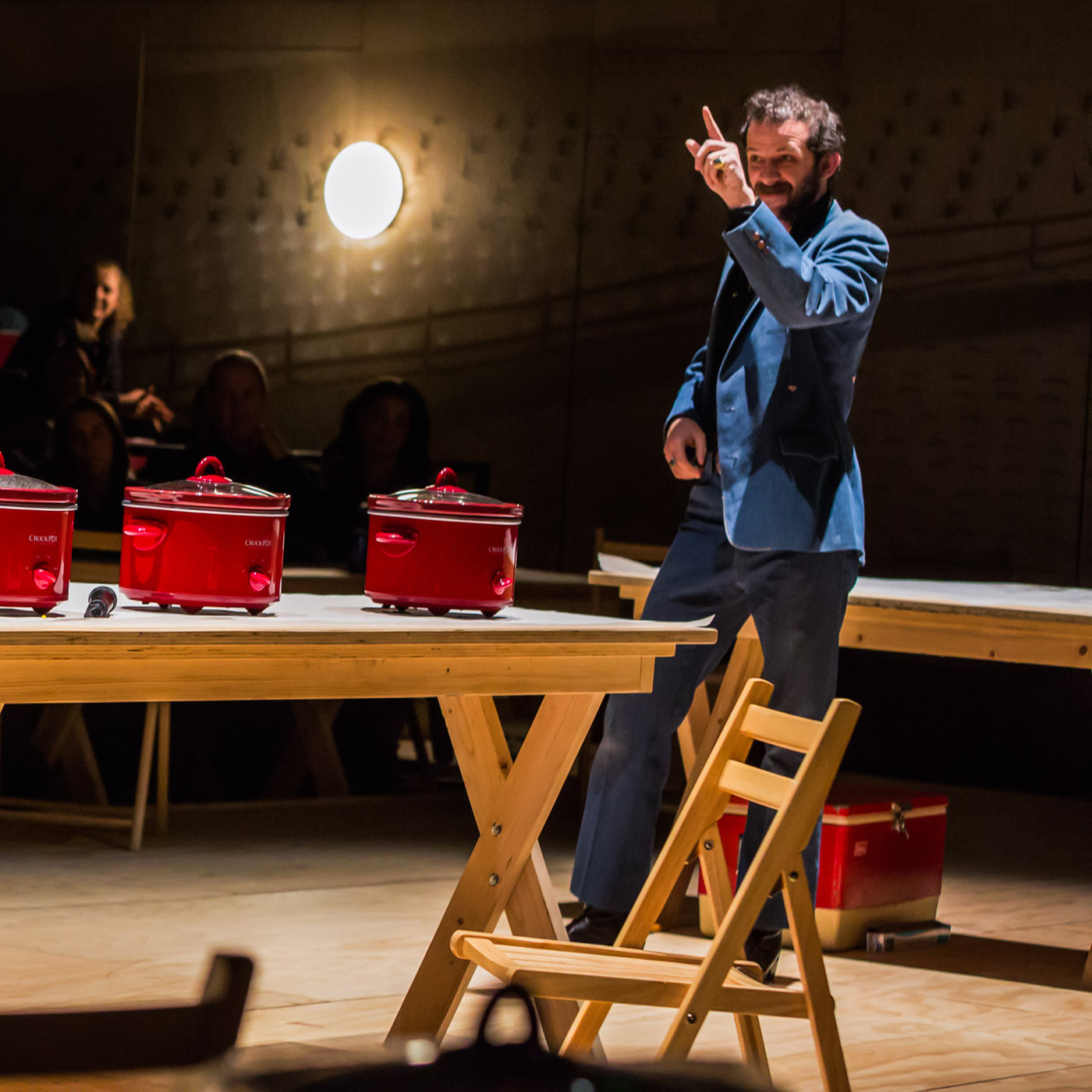 Brill was the sole new actor to join Oklahoma!'s Broadway transfer after its critically acclaimed run at St. Ann's Warehouse, replacing Michael Nathanson. "I didn't have a history with this show when I came to see Daniel Fish's production," he said. "The thing that really moved me was that [Ali Hakim is] for sure an outsider and not part of the group that's onstage, but I don't think he's a foreigner in the way these people view him ...